U.S. Marshals' Biographies
Nick E. Proffitt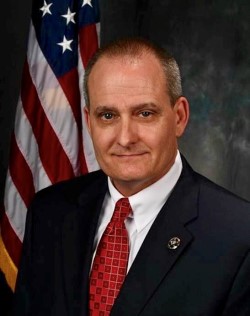 Nick E. Proffitt was sworn in as the United States Marshal for the Eastern District of Virginia on April 28, 2019. As Marshal, he is responsible for all operations in the Eastern District of Virginia, which encompasses the portion of the Commonwealth of Virginia from Central Virginia to the Eastern Shore.
Norman Euell Arflack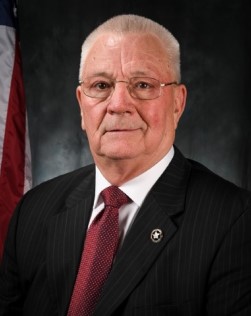 Marshal Arflack has enjoyed a long and distinguished career in senior managerial positions in law enforcement, the United States Army and civilian occupations. Just prior to his appointment in the Marshal's Service, he served as the Commissioner of the Kentucky Department of Veterans Affairs, having been appointed to that position in April of 2016 by Governor Matthew G. Bevin. In recognition of his vast law enforcement experience gained during his 23 year career with the Kentucky State Police, Marshal Arflack was appointed Secretary of the Justice and Public Safety Cabinet by Governor Ernie Fletcher in 2003.
Owen M. Cypher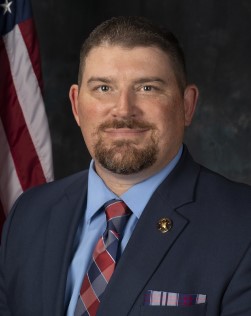 U.S. Marshal Owen M. Cypher began his career in law enforcement in 1995, when he enlisted into the United States Marine Corps to serve as a military police officer. While attending military police school, he was recruited and selected to serve as a guard for the Presidential Helicopter Squadron. U.S. Marshal Cypher served as a Marine-1 Security Officer under President Bill Clinton for 4 years. U.S. Marshal Cypher achieved the rank of Corporal and received the Presidential Service Badge for his service. He also received the Marine Corps' Good Conduct Medal, National Defense Medal, and received an Honorable Discharge in 1999.
Peter C. Tobin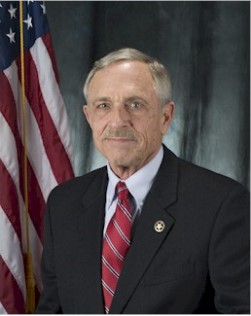 Peter C. Tobin took the oath of office on March 12th, 2014 to serve as the United States Marshal for the Southern District of Ohio. Tobin had been appointed by President Obama and has been reappointed by President Trump. Marshal Tobin has been in law enforcement for 45 years.
Peter J. Elliott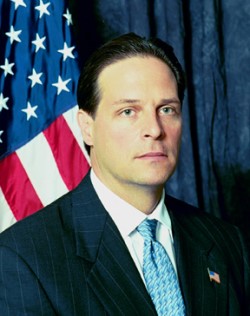 In March 2003, Peter J. Elliott was appointed by President George W. Bush as United States Marshal for the Northern District of Ohio after being unanimously confirmed by the Senate. He was subsequently retained by President Barack Obama in 2009 and by President Donald J. Trump in 2017. Marshal Elliott is the longest serving United States Marshal in the history of Ohio.
Ralph Sozio
Ralph Sozio was raised in Mount Vernon, NY with his parents, both Italian Immigrants, who came to the United States in search of a better life. He attended Iona Prep High School and moved on to attend college at Pratt Institute in Brooklyn, New York. While attending College in 1991, at 21 years old, he was given a special opportunity to be part of the Westchester County Public Safety Emergency Force and completed the Westchester County Police Officer Academy.
Randall Huff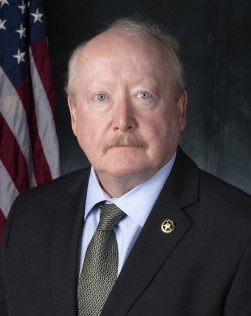 Marshal Randall Huff serves as the United States Marshal for the District of Wyoming. He was confirmed by the United States Senate, then appointed by President Donald J. Trump on July 9, 2019. Marshal Huff brings a variety of law enforcement and management skills from prior employment. From 2012 to 2019 he worked for the State of Wyoming managing a statewide group of information technology security technicians implementing end-point technology needs for numerous State of Wyoming agencies including law enforcement and correctional facilities.
Robert Anthony Dixon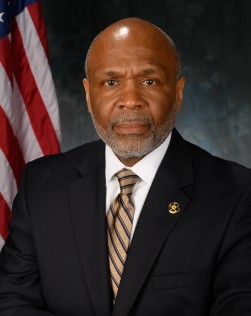 Robert Anthony Dixon, aka Tony, was appointed to serve as the fifth U.S. Marshal for the United States Marshals Service for the Superior Court of the District of Columbia on December 5, 2019. He began his more than 35 year law enforcement career as a Criminal Investigator with the U.S. Department of Labor (DOL), Office of Labor Management Standards where he investigated multiple criminal violations involving organized labor including, but not limited to, union embezzlements, election fraud, extortion, job-selling, and illegal trusteeships.
Robert Don Ladner, Jr.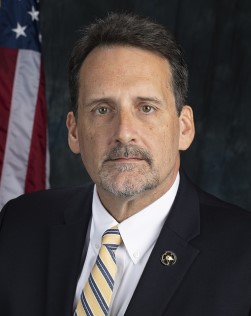 As the US Marshal, he oversees U.S. Marshals Service operations within the Panhandle of Florida, with offices and federal courthouses located in Pensacola, Panama City, Tallahassee and Gainesville. Prior to joining the United States Marshals Service, Marshal Ladner retired from the Florida Department of Law Enforcement (FDLE) as the Assistant Commissioner of the Investigative and Forensic Science Division. As the Assistant Commissioner, he was second-in-command of the agency and oversaw all investigative, intelligence and forensic science efforts of the agency.
Robert Heun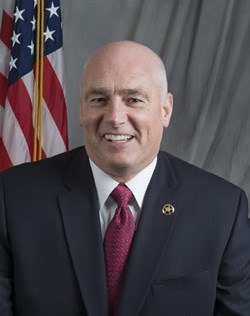 Rob Heun became the United States Marshal for the District of Alaska in February, 2010. As the U.S. Marshal, Heun oversees the operations of all District of Alaska management matters to include prisoner operations, warrant and fugitive investigations, judicial security, air operations, asset forfeiture operations and administrative functions.
Rodney D. Ostermiller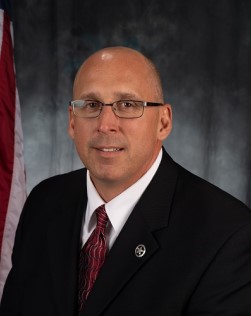 As the United States Marshal for the state of Montana, Ostermiller oversees all operational and administrative activities to include but not limited to; judicial security, fugitive operations, tactical operations, prisoner operations, asset forfeiture, financial management, and a number of other mission related functions. Marshal Ostermiller began his career with the U.S. Marshals Service in 1991 as a Special Deputy United States Marshal and was subsequently appointed to be a Deputy United States Marshal in 1992 in the District of Montana.
Ronald L. Miller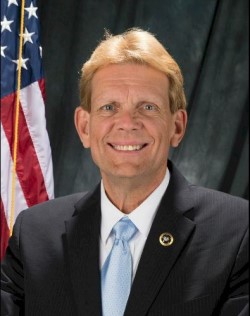 Ronald Miller was appointed the United States Marshal for the District of Kansas in 2015. As Marshal, Miller is responsible for U.S. Marshals Service operations in the District of Kansas. Marshal Miller serves on the United States Marshals Advisory Council and on the U.S. Marshals Service and Attorney General's Awards Committee, and is a Designated Grievance Official by the Office of the Director. He is a member of the Kansas City FBI Counter Terrorism Executive Board and works with the various law enforcement organizations in the State of Kansas.