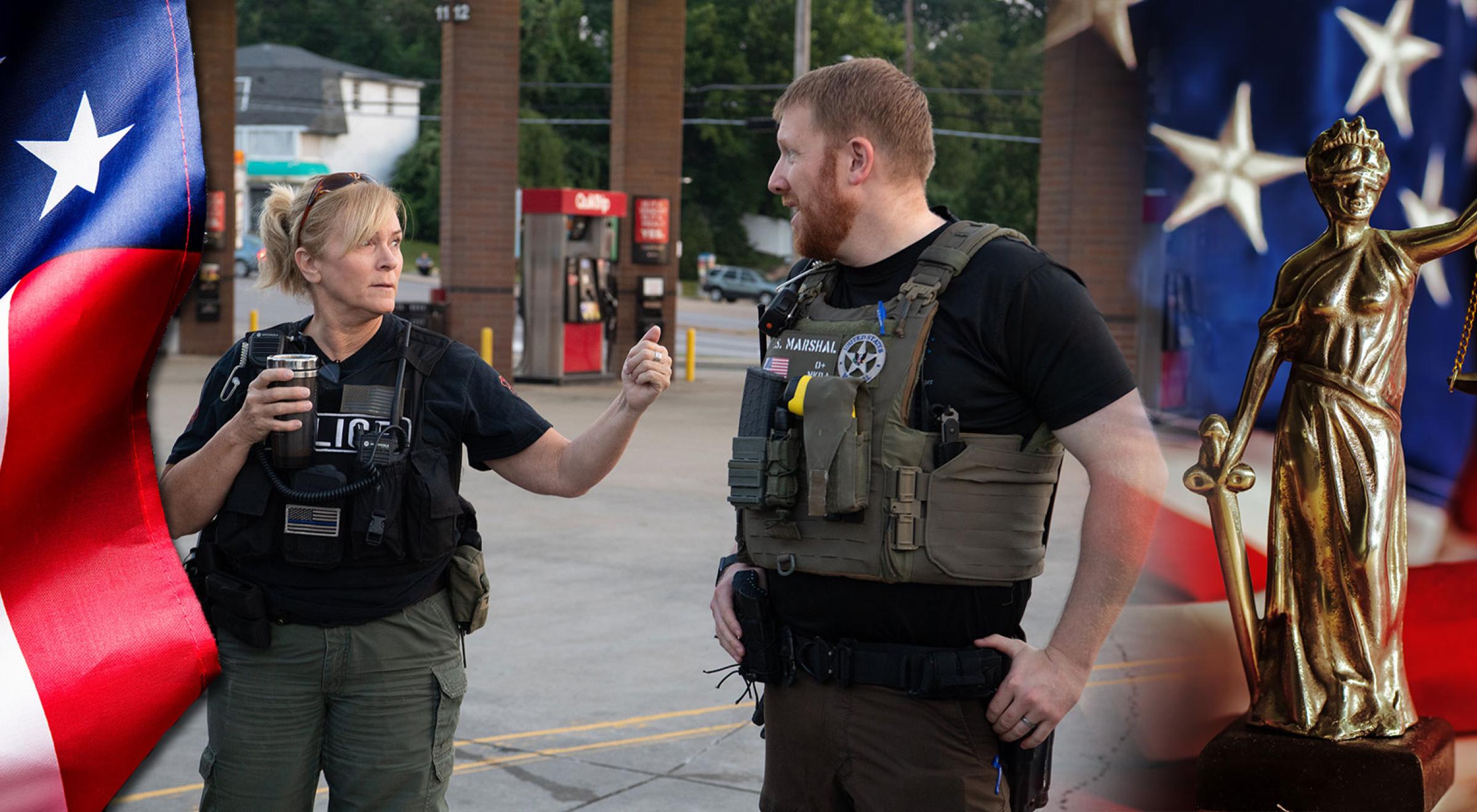 Justice, Integrity & Service
The U.S. Marshals Service is the nation's oldest and most versatile federal law enforcement agency.
Learn more
Mission
The mission of the U.S. Marshals Service is to enforce federal laws and provide support to virtually all elements of federal justice system through multiple disciplines.
Featured News
Escaped Fugitive Arrested After Nine Month Manhunt

Description

Toledo, OH – On Wednesday, August 10, U.S. Marshals Service captured a fugitive who had been on the run since late 2021. 

Robert Johnson, Jr., 40, is back in USMS custody. In November 2021, Johnson was being transported to Rock County Jail in Janesville, Wisconsin after being apprehended in Laredo, Texas. He was escorted by a private transportation company hired by the Wisconsin Department of Corrections.

First Woman United States Marshal for New Mexico Receives Highest Honorary Award from Women in Federal Law Enforcement

Description

Washington, DC – United States Marshal for the District of New Mexico Sonya K.

Murder Fugitive From Puerto Rico Apprehended by U.S Marshals in Memphis

Description

Memphis, TN – Tyreece Miller, U.S. Marshal for the Western District of Tennessee, announces the capture of Daunta Head, 53, in Memphis for Violations of Conspiracy to Murder in Puerto Rico.

On May 5, 2022, a 43-year-old woman was murdered in the Puerto Rico town of Aguadilla. The victim's body was dismembered. On June 6, a warrant was issued by the General Court of Justice for the District of Aguadilla charging Daunta Head for this crime. The U.S. Marshals Puerto Rico Violent Offender Task Force adopted the case for a fugitive investigation.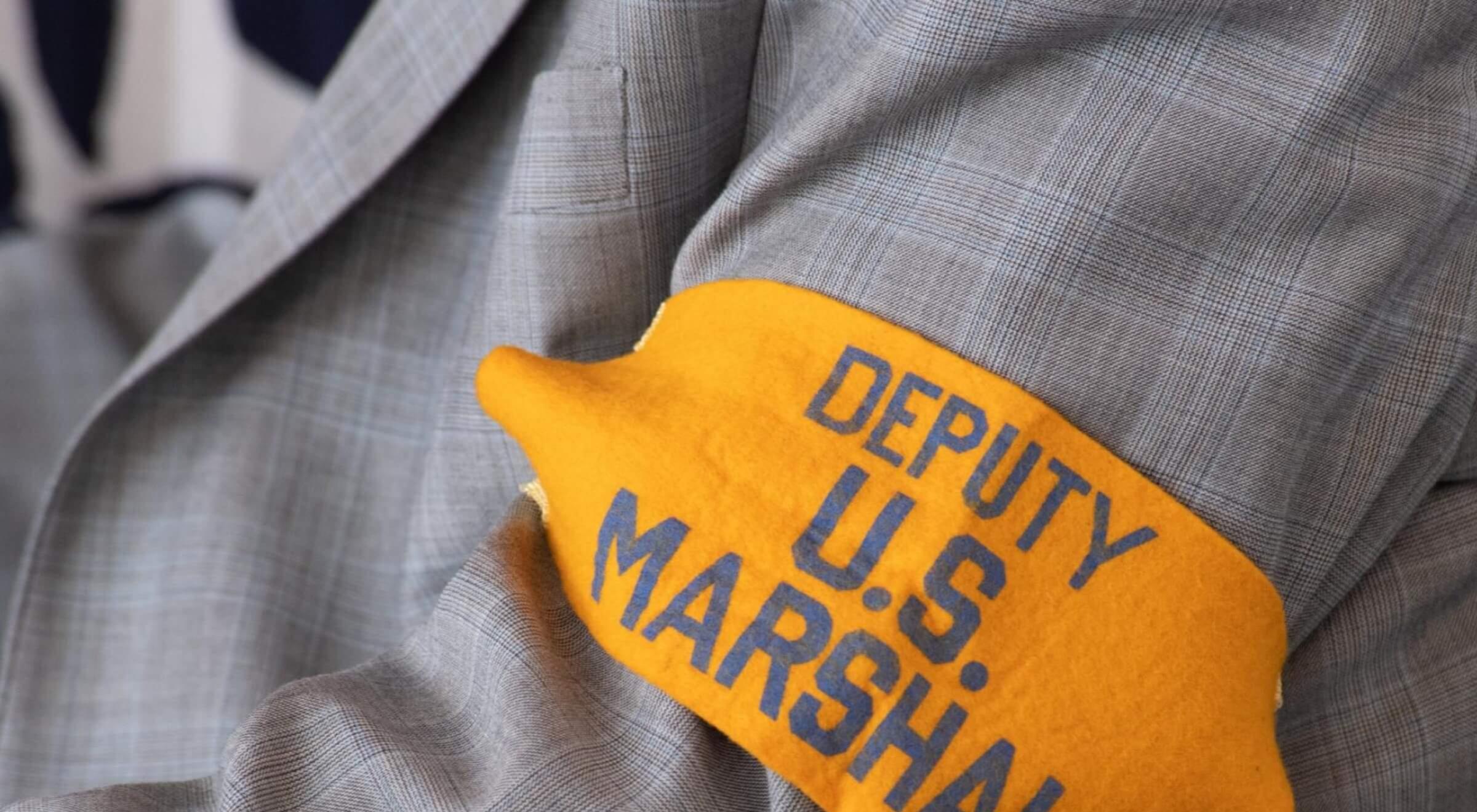 BECOME A DEPUTY U.S. MARSHAL
Do you have what it takes to wear the badge? Are you ready to serve? We are taking applications for several positions. If you have what it takes, there is a place here for you.
Apply now
Asset Forfeiture

The U.S. Marshals Service manages a wide array of assets, including real estate, commercial businesses, cash, financial instruments, vehicles, jewelry, art, antiques, collectibles, vessels and aircraft through dismantling illegal enterprises and depriving criminals of their ill-gotten gains.

The U.S. Marshals Service plays a critical role in identifying and evaluating assets that represent the proceeds of crime as well as efficiently managing and selling assets seized and forfeited by the Department of Justice.

The Marshals manage the distribution of proceeds and payments to victims of crime and other innocent third parties, all of which helps to mitigate the financial damage inflicted by criminal activity. 

Investigative Operations

As the nation's oldest federal law enforcement agency, the U.S. Marshals Service has solidified its role in the apprehension of dangerous fugitives, investigation of non-compliant sex offenders, recovery of missing children, and preservation of the criminal justice system's integrity through its interagency fugitive task forces, international operations, information sharing programs, and close cooperation with other federal, state, and local law enforcement agencies.

Fugitive apprehension is a principal U.S. Marshals Service mission and has the greatest opportunity to improve public safety by reducing the number of violent offenders in America's communities.

Judicial Security

The U.S. Marshals Service's judicial security personnel are responsible for providing a safe and secure business environment in support of the rule of law. To accomplish this, the agency must be continuously engaged in risk, threat, and vulnerability assessments.

These efforts result in tailored, intelligence-driven protection that identifies and mitigates threats and vulnerabilities before enemies to the judicial process can exploit them.

The judicial security team utilizes best practices, innovation, intelligence, and increased collaboration within and outside of the U.S. Marshals Service to improve how it keeps people and places safe every day.
Most Wanted Fugitives
Wanted In Grand Rapids, MI


Male, 5'08", 180 lbs
Hair: Black
Eyes: Brown

Michael A. Baltimore, Jr.

Wanted In Carlisle, PA


Male, 6'00", 215 lbs
Hair: Black
Eyes: Brown

Wanted In Tennessee


Male, 6'02", 185 lbs
Hair: Black
Eyes: Brown
Did You Know?
There are 3,561 Deputy U.S. Marshals and Criminal Investigators.

19,100 participants under witness security since 1971.

84,247 fugitives arrested by U.S. Marshals Service in 2021.

17,269 assets received in fiscal year 2021.

1,730 administrative employees and Detention Enforcement Officers.