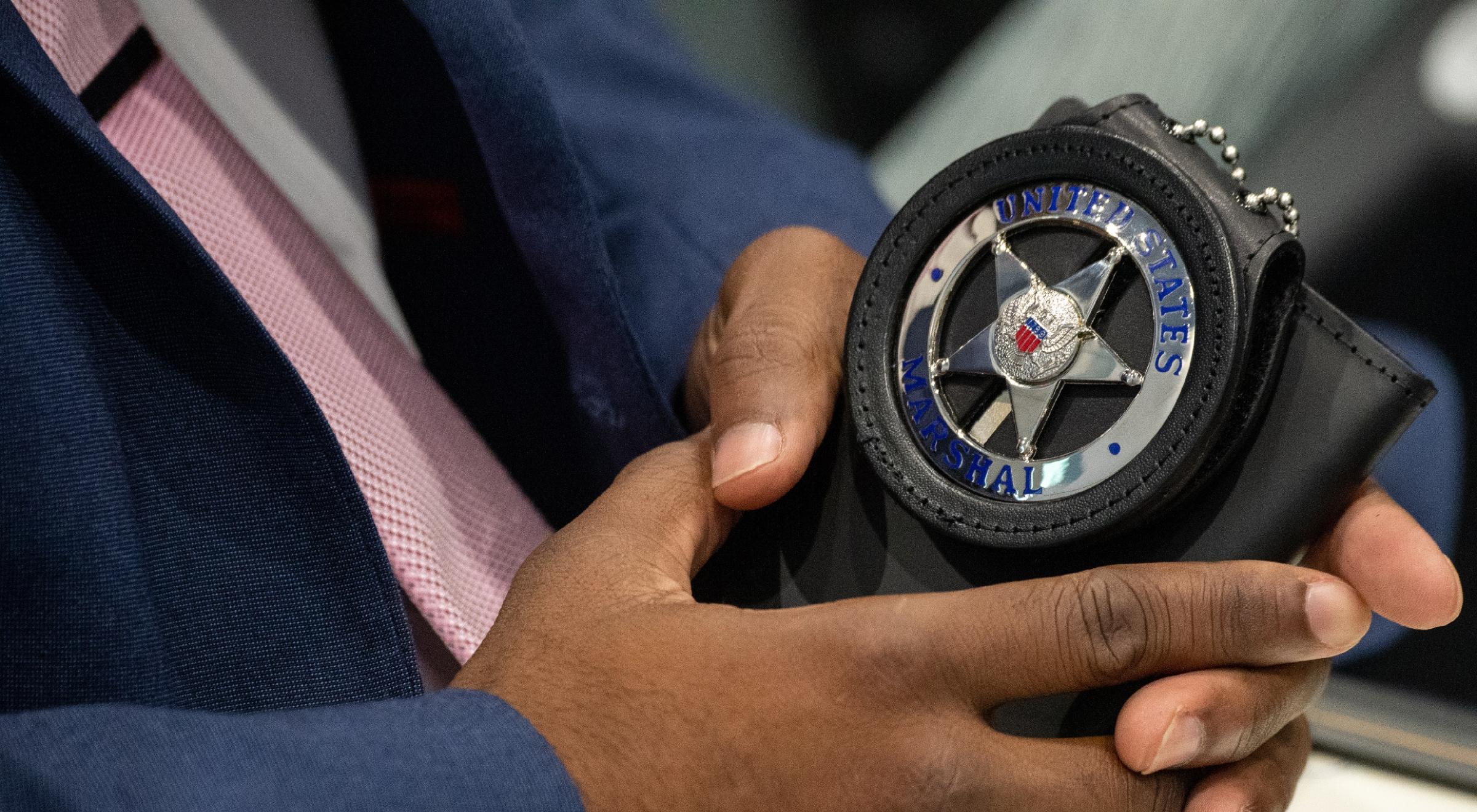 Justice, Integrity & Service
The U.S. Marshals Service is the nation's oldest and most versatile federal law enforcement agency.
Learn more
Mission
The mission of the U.S. Marshals Service is to enforce federal laws and provide support to virtually all elements of federal justice system through multiple disciplines.
Announcement
'Be the Difference' Recruitment Video

The Office of Public Affairs (OPA) is pleased to announce the release of the most recent "Be the Difference" video titled "We Want the Best People for the Job." This latest vignette highlights Supervisory Deputy United States Marshal Triana Luce, who explains the topsy turvy world of canine handling and how, at times, the handler has to give up control and let the canine lead the way.

U.S. Marshals and FBI Urge Public to Report Phone Scams

The U.S. Marshals and the FBI are alerting the public of several nationwide imposter scams involving individuals claiming to be U.S. marshals, court officers, or other law enforcement officials. They are urging people to report the calls their Local FBI office and file a consumer complaint with the Federal Trade Commission, which has the ability to detect patterns of fraud from the information collected and share that data with law enforcement.
Featured News
Couple Arrested by U.S. Marshals for Their Involvement in Homicide Outside of Cleveland Apartment

Description

Cleveland, OH – This morning, members of the Northern Ohio Violent Fugitive Task Force (NOVFTF) located and arrested My'Laisa Cordee Addison and Christian Michael Kendricks.  Both were wanted by the Cleveland Division of Police for aggravated murder.

Memphis Murder Suspect Surrenders to U.S. Marshals in Murfreesboro, Tennessee

Description

Memphis, TN – Joseph Henry Keohavong, 18, of Murfreesboro, who was wanted by the Memphis Police Department for First Degree Murder and three counts of Criminal Attempt First Degree Murder surrendered to the U.S. Marshals today. The U.S. Marshal for the Western District of Tennessee, Tyreece Miller, made the announcement today. 

Aurora Police, U.S. Marshals 2-Week Operation Leads to Recovery, Location of 11 Missing Children

Description

Denver, CO – The U.S. Marshals District of Colorado, in coordination with the Aurora Police Department and the National Center for Missing and Exploited Children, recently wrapped up a two-week, mutli-agency effort dubbed "Operation Lost and Found" to locate or recover critically endangered missing children throughout the Denver metropolitan area.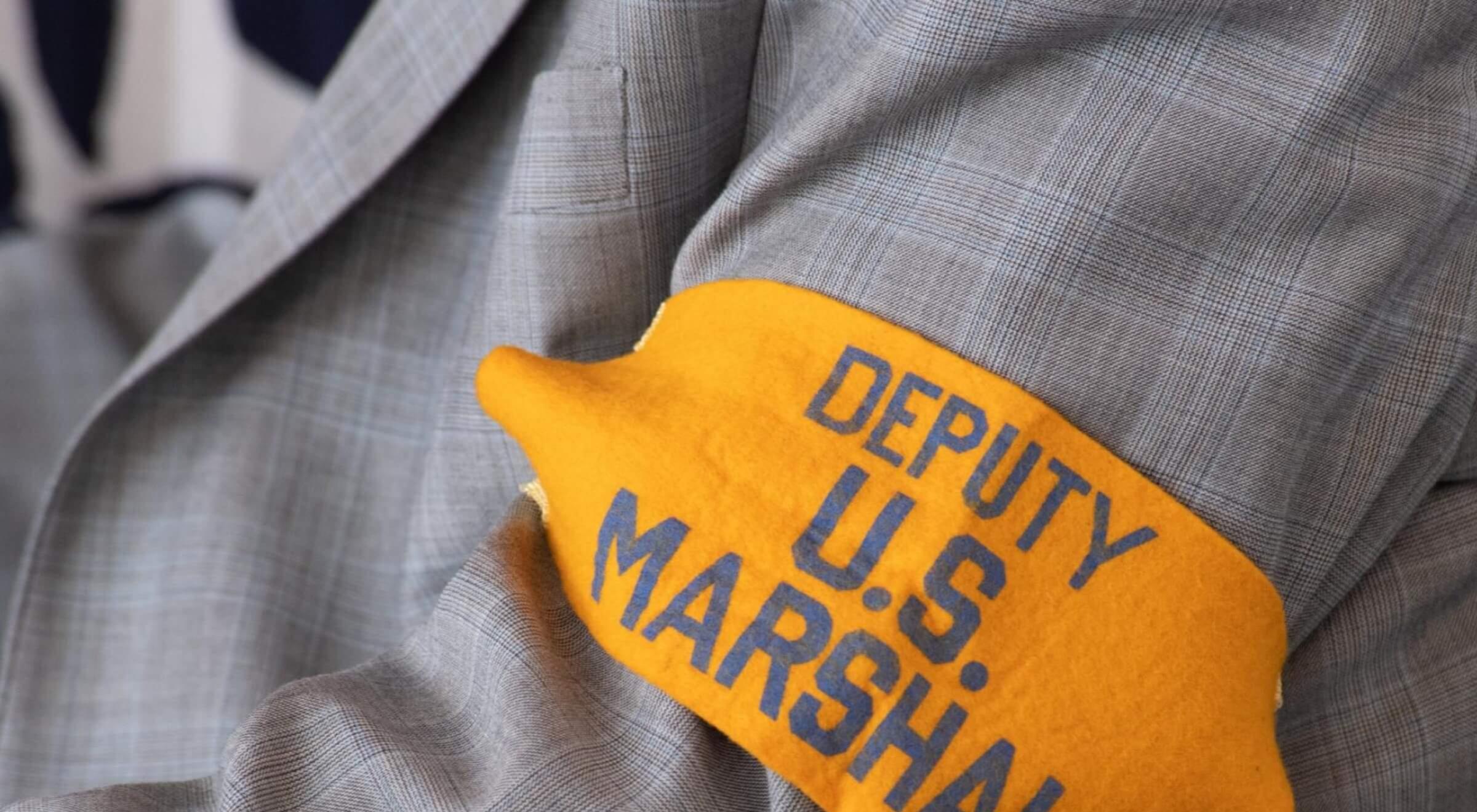 BECOME A DEPUTY U.S. MARSHAL
Do you have what it takes to wear the badge? Are you ready to serve? We are taking applications for several positions. If you have what it takes, there is a place here for you.
Apply now
Asset Forfeiture

The U.S. Marshals Service manages a wide array of assets, including real estate, commercial businesses, cash, financial instruments, vehicles, jewelry, art, antiques, collectibles, vessels and aircraft through dismantling illegal enterprises and depriving criminals of their ill-gotten gains.

The U.S. Marshals Service plays a critical role in identifying and evaluating assets that represent the proceeds of crime as well as efficiently managing and selling assets seized and forfeited by the Department of Justice.

The Marshals manage the distribution of proceeds and payments to victims of crime and other innocent third parties, all of which helps to mitigate the financial damage inflicted by criminal activity. 

Investigative Operations

As the nation's oldest federal law enforcement agency, the U.S. Marshals Service has solidified its role in the apprehension of dangerous fugitives, investigation of non-compliant sex offenders, recovery of missing children, and preservation of the criminal justice system's integrity through its interagency fugitive task forces, international operations, information sharing programs, and close cooperation with other federal, state, and local law enforcement agencies.

Fugitive apprehension is a principal U.S. Marshals Service mission and has the greatest opportunity to improve public safety by reducing the number of violent offenders in America's communities.

Judicial Security

The U.S. Marshals Service's judicial security personnel are responsible for providing a safe and secure business environment in support of the rule of law. To accomplish this, the agency must be continuously engaged in risk, threat, and vulnerability assessments.

These efforts result in tailored, intelligence-driven protection that identifies and mitigates threats and vulnerabilities before enemies to the judicial process can exploit them.

The judicial security team utilizes best practices, innovation, intelligence, and increased collaboration within and outside of the U.S. Marshals Service to improve how it keeps people and places safe every day.
Most Wanted Fugitives
Wanted In Grand Rapids, MI


Male, 5'08", 180 lbs
Hair: Black
Eyes: Brown

Michael A. Baltimore, Jr.

Wanted In Carlisle, PA


Male, 6'00", 215 lbs
Hair: Black
Eyes: Brown

Wanted In Tennessee


Male, 6'02", 185 lbs
Hair: Black
Eyes: Brown
Did You Know?
There are 3,561 Deputy U.S. Marshals and Criminal Investigators.

19,100 participants under witness security since 1971.

84,247 fugitives arrested by U.S. Marshals Service in 2021.

17,269 assets received in fiscal year 2021.

1,730 administrative employees and Detention Enforcement Officers.