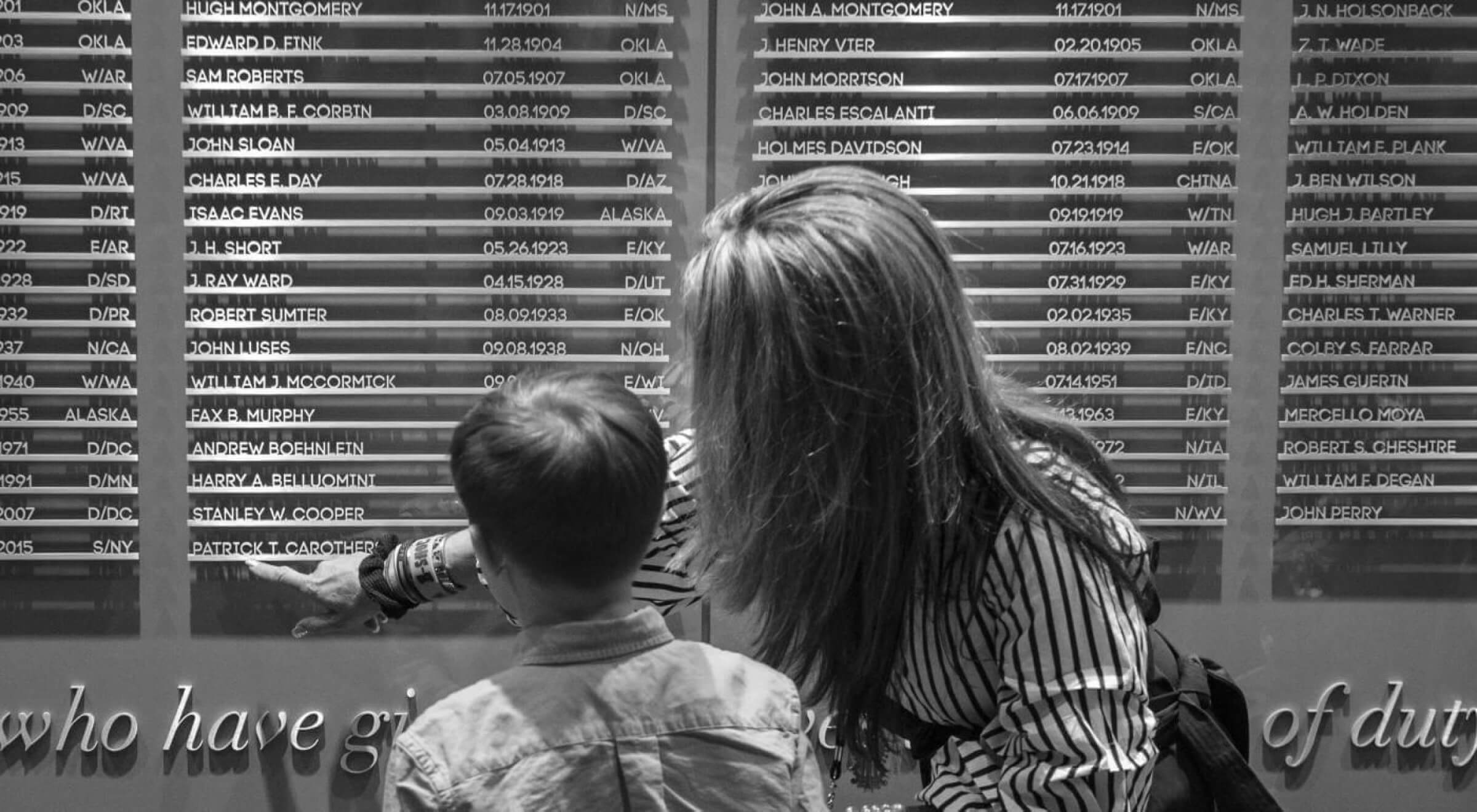 Line of Duty Deaths Prevalent in Old West
Description
In the vast history of American law enforcement, the U.S. Marshals have been involved in some of the deadliest episodes on record in which felonious actions resulted in multiple officer casualties. And while none of these can rival the most costly incident ever - the September 11, 2001, terrorist attack on New York City's World Trade Center in which 60 officers were killed - four of the top 22 incidents involved deaths of deputy marshals.
Description
United States Marshal Robert Forsyth may have expected trouble. He took two of his deputies with him to Mrs. Dixon's house in Augusta, Georgia on January 11, 1794, because the Allen brothers, Beverly and William, had reportedly been seen there. The forty-year-old Forsyth, a veteran of the Revolutionary War, knew how to take care of himself, but in the four years he had served the new federal government as the first marshal in the District of Georgia he had experienced little, if any, difficulty or resistance.
U.S. Deputy Marshal Peter Hillman
Description
The Peter Hillman Memorial Interchange was officially dedicated November 10, 2001,  a gesture by the state of California to forever keep alive the memory of a fallen deputy marshal. The interchange, located at State Road 168 and Bullard Avenue in Clovis, is close to where Hillman used to live.
U.S. Marshal Kenneth H. Muir and U.S. Deputy Marshal Robert S. Cheshire, Jr.
Description
"No greater tragedy"... . these were the words used by Former Attorney General William French Smith in responding to the deaths in North Dakota of United States Marshal Kenneth H. Muir and Deputy U.S. Marshal Robert S. Cheshire, Jr.- gunned down February 13, 1983 while attempting to make an arrest. Simultaneously, President Ronald Reagan personally expressed his deep condolences to Mrs. Muir and Mrs. Cheshire, and his sincere wish to Mrs. Hopson for the recovery of her husband. Deputy Hopson was subsequently removed from the critical list.
William Degan - Remembering Twenty Years Later
Description
On August 21, 1992, Deputy U.S. Marshal William F. Degan was killed in a firefight in a remote area of Northern Idaho known as "Ruby Ridge." Although the location is usually associated with a series of tragic events involving law enforcement operations, and the underlying sentiment towards them, there was a very real loss in our own agency that was often overshadowed in the headlines and hearings. A former football star at the University of New Hampshire, Bill Degan started with the U.S. Marshals Service in 1978. He graduated first in his basic training class and became a valued member of the Special Operations Group (SOG).
Description
On January 11, 1794, Robert Forsyth, U.S. Marshal for the District of Georgia, was shot and killed while attempting to serve civil papers.