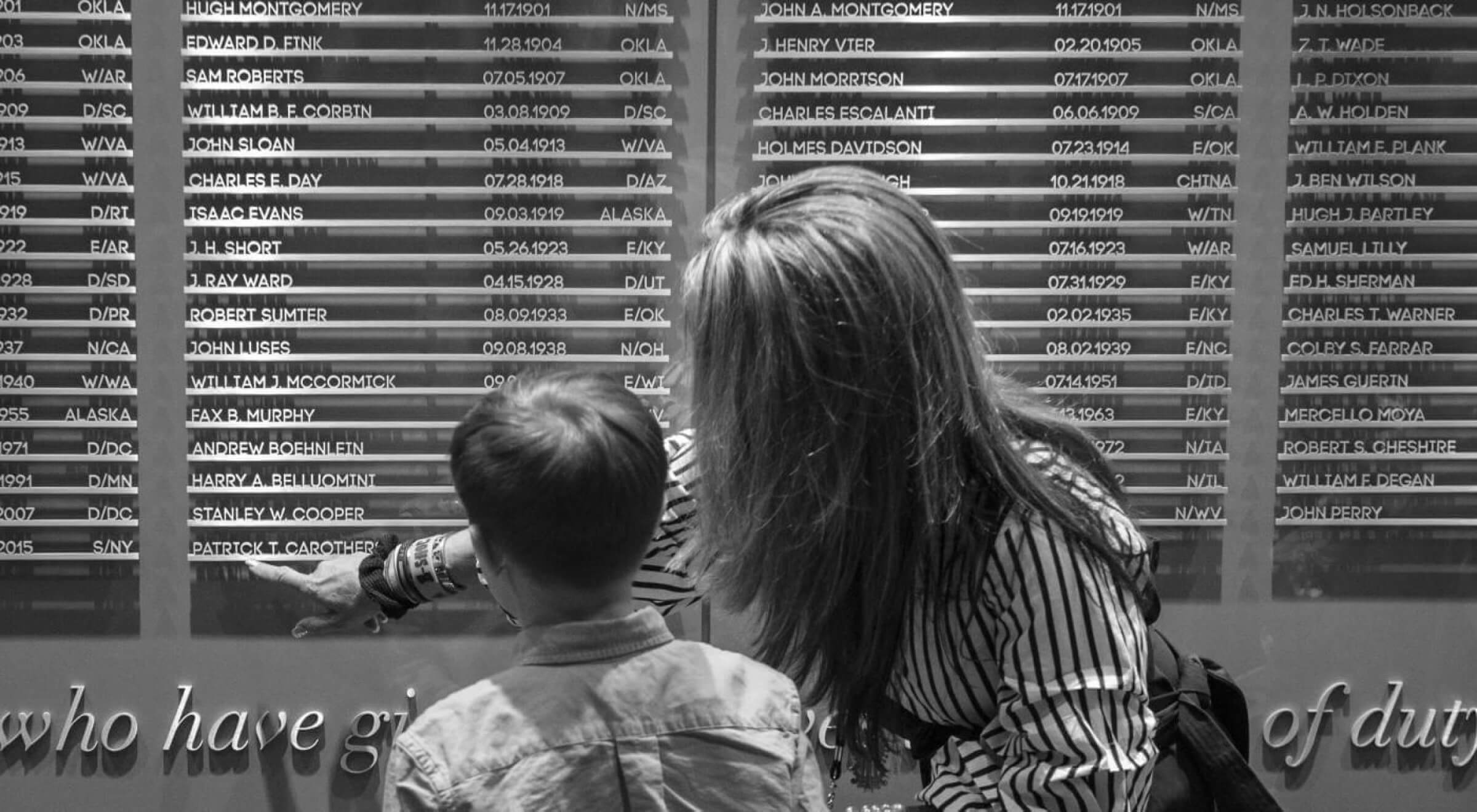 U.S. Marshal Kenneth H. Muir and U.S. Deputy Marshal Robert S. Cheshire, Jr.
Description
"No greater tragedy"... . these were the words used by Former Attorney General William French Smith in responding to the deaths in North Dakota of United States Marshal Kenneth H. Muir and Deputy U.S. Marshal Robert S. Cheshire, Jr.- gunned down February 13, 1983 while attempting to make an arrest.
At a memorial service at the department of Justice's Great Hall, March 14, 1983, the Attorney General stated:
On behalf of all of their colleagues throughout the Department of Justice, the Attorney General extended deepest sympathy to the bereaved families of Marshal Muir and Deputy U.S. Marshal Cheshire, as well as prayers for the speedy recovery of Deputy U.S. Marshal James H. Hopson, Jr. who was critically wounded in the same tragic incident.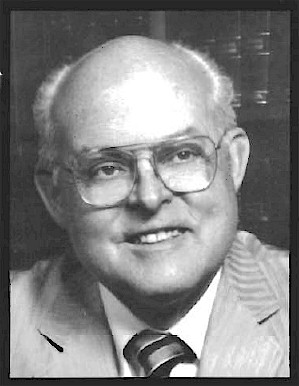 Simultaneously, President Ronald Reagan personally expressed his deep condolences to Mrs. Muir and Mrs. Cheshire, and his sincere wish to Mrs. Hopson for the recovery of her husband. Deputy Hopson was subsequently removed from the critical list.
This tragic event, which will live in infamy in the history of the Marshals Service, took place along a quiet country road outside Medina, North Dakota. As the late Sunday afternoon sun began to set, Marshal Muir, along with Deputy U.S. Marshals Cheshire, Hopson, and Carl Wigglesworth, and local law enforcement personnel, established a roadblock and prepared to serve a warrant on Gordon Kahl, 63, for violating his probation on a tax evasion conviction.
As Gordon Kahl and a group of others were leaving a meeting in Medina (Pop. and departing in their cars, a bloody battle erupted which resulted - within a few moments' time- in the killing of Marshal Muir and Deputy Cheshire and the wounding of Deputy Hopson and two other local law enforcement officials. Kahl's 23-year-old son, Yorivon, received stomach wounds in the exchange of gunfire. When the smoke cleared it was discovered that Gordon Kahl had escaped on the North Dakota prairie along with several others; thus, one of the most intensive manhunts in recent Midwest history was under way.
At the time, Associate Attorney General Rudolph W. Giuliani and Assistant Attorney General D. Lowell Jensen joined U.S. Marshals Service Director William E. Hall in heading the official delegation of U.S. Marshals Service representatives attending funeral services in North Dakota for Marshal Muir and Deputy Cheshire. Marshal Muir was eulogized as:
Tributes paid 21 years ago to Marshal Muir also surfaced at his funeral from two unexpected sources: John F. Kennedy and Robert F. Kennedy, who were President and U.S. Attorney General when Muir was a Deputy U.S. Marshal assigned to campus riots in Mississippi. Muir was injured by rocks thrown during the riot but stayed on the scene. The Kennedys wrote separately to Muir thanking him for his service.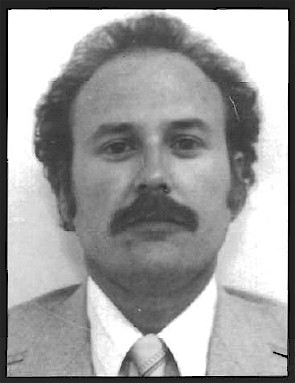 "You prevented a serious and tragic incident from becoming a disaster", John Kennedy wrote Muir. "Had you failed, our country would have suffered irreparable damage." Robert Kennedy told Muir: "You used good judgment in the face of danger."
Deputy Cheshire, at overflowing church services in Bismarck, was eulogized as a loving husband, a devoted father, and an active participant with his wife, Lynn, in local church activities. His deep dedication to the Marshals Service was noted and he was praised as an extremely hard working Deputy whose performance of duty always was "above and beyond". He was praised for his constant efforts to improve himself in law enforcement work and his volunteer teaching work at the North Dakota Law Enforcement Training Center. A Bismarck Police official referred to him as 'a very dedicated and professional law enforcement officer". His dedication to his profession was recognized as being encouraging to other local law enforcement officers. Bob Cheshire was recognized as being a prime mover in the establishment of a periodic Law Enforcement Talk Session, held in the Bismarck area and open to all law enforcement officers. These sessions were begun by Cheshire in 1981 to give area law enforcement officers a chance to interact and share ideas. His receipt of several letters of commendation for his fine performance of duties with the Marshals Service also were recognized. Marshal Muir served in the U.S. Marshals Service since 1959 and is survived by his wife, Lois Jean, and their three children: Laurie, Richard, and Roxanne. Deputy Cheshire joined the U.S. Marshals Service in 1978. He was an officer in the North Dakota National Guard. His survivors include his wife, Lynn, and their three children: Ryan, Jeremy, and Kristen.