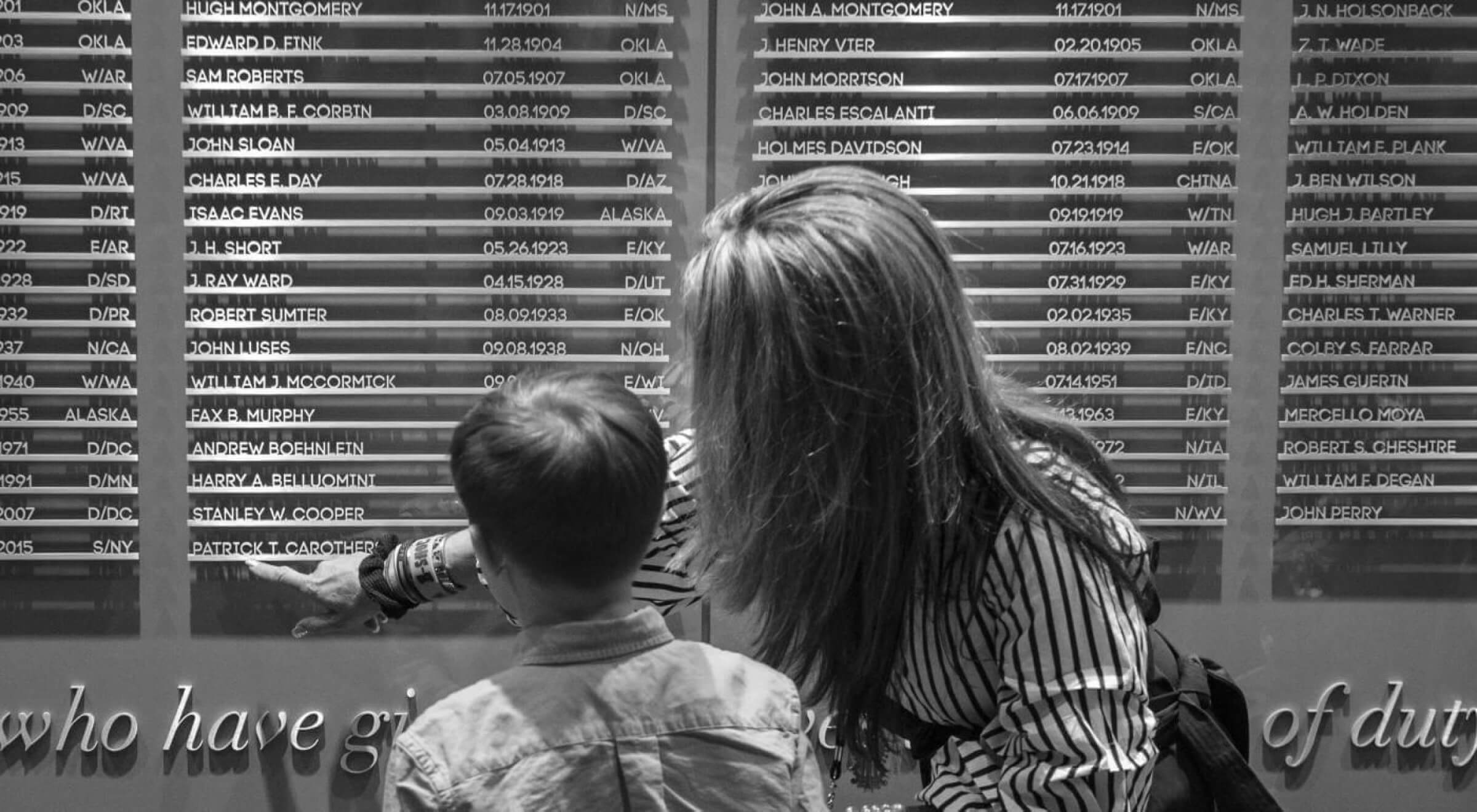 U.S. Deputy Marshal Peter Hillman
Description
The Peter Hillman Memorial Interchange was officially dedicated November 10, 2001, a gesture by the state of California to forever keep alive the memory of a fallen deputy marshal. The interchange, located at State Road 168 and Bullard Avenue in Clovis, is close to where Hillman used to live.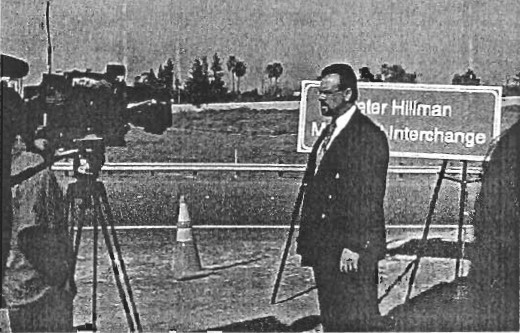 On June 8, 2000, Eastern California Deputy Pete Hillman was killed when the Marshals Service prisoner van he was driving was struck by an oncoming tractor trailer near Bakersfield, California.
Special Deputy Mike Del Pupo was also on board the van. He continues to go through physical rehabilitation for his injuries and has not returned to work. Hillman's career in the Marshals Service began in 1986 as a deputy in Northern California. He transferred to the Fresno office of Eastern California two years later, and that is where he remained until his death.
His accomplishments as a deputy marshal include apprehending fugitives during special operations, providing security during the 1996 Olympic Games in Atlanta and assisting residents of the US. Virgin Islands after Hurricane Marilyn did its damage in 1995.
Nicknamed "The Hillmanator," he worked tirelessly during the 1998 recruiting drive to bring qualified people into the ranks of the agency.
Fifty people attended the recent dedication ceremony in Clovis. It was sponsored by the California Department of Transportation, but it was Eastern California Deputy Dave Hiebert who coordinated it and did the majority of the legwork to make this happen.
Permanent signs on both sides of the highway announce the name of the interchange.
The dedication ceremony was attended by numerous staff and family members of Eastern California's Fresno and Sacramento offices. Members of the Fresno court family also attended, as did Hillman's family members, Marshals Service staff, Federal judges, and California State Assemblyman Mike Briggs were guest speakers. It was Briggs who sponsored the resolution to have the interchange named for Hillman.
"It was very nice to honor Pete this way," said Eastern California Assistant Chief Tom Figmik. "Because of this interchange, people will remember him.
"And they should".