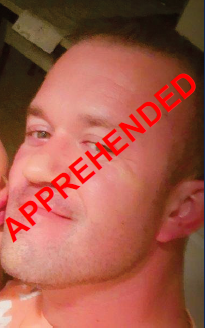 Wanted For
Homicide, Unlawful Flight to Avoid Prosecution
Scar/Tattoo
Skulls, symbols and words (Chest and both arms)
Case Outline
Raymond McLeod is wanted in connection with the death of his girlfriend, Krystal Mitchell, which occurred in San Diego, CA in 2016. McLeod, a U.S. Marine Corps veteran, is an avid body builder and a heavy drinker. McLeod, who has a history of domestic violence, fled California immediately after the alleged murder and is believed to have fled to Mexico. In February of 2017, the U.S. Marshals Service obtained a Federal UFAP warrant for McLeod.
NOTICE TO LAW ENFORCEMENT: Before arrest, verify warrant through the National Crime Information Center (NCIC). If subject is arrested or whereabouts known, contact the nearest U.S. Marshals Service office, American Embassy/Consulate, call the U.S. Marshals Service Communications Center at 1-800-336-0102, or submit a tip using U.S. Marshals Service Tips.

For More Information Scan Code Above.