MAJOR CASE: U.S. Marshals, Crime Stoppers Offer up to $10K Reward for Information Leading to Murder Suspect's Arrest
Frederick Lamey, Supervisory Deputy U.S. Marshal
Southern District of West Virginia
Washington, DC - The U.S. Marshals and Crime Stoppers of West Virginia are offering a combined reward of up to $10,000 for information leading to the arrest of a West Virginia man wanted for first-degree murder in McDowell County, West Virginia.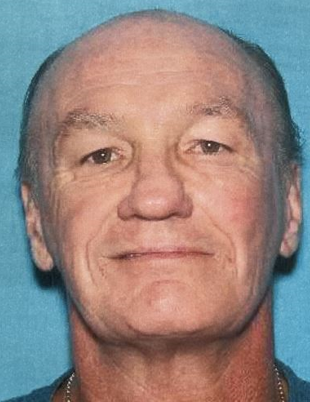 Kenneth Alan Stout is wanted by the U.S. Marshals Service (USMS) and the McDowell County Sheriff's Department for the murder of Barbara Baker, whose body was found April 1 in a vehicle on Beartown Branch Road.
Stout was last seen in the area of Dillon County, South Carolina, on Interstate 95 north, and is believed to frequent Jacksonville, Florida; Bristol, Tennessee; and the Kingsland, Georgia, area.  
Stout is a white man, stands 5 feet 7 inches and weighs approximately 160 pounds. He has brown eyes and black hair, though he is mostly bald. His right arm and hand are noticeably scarred.    
Anyone with information on Stout's current location is urged to contact the U.S. Marshals Service at 1-877-WANTED-2 or the USMS Southern District of West Virginia at (304) 347-5136. Tips may be submitted via the USMS Tips App.  Tips can also be emailed to the CUFFED Task Force Tip Hotline at USMS88TIPS@usdoj.gov, or tips can be submitted at www.crimestopperswv.com. Your information will be taken in strict confidence. Your anonymity is guaranteed.  
Additional information about the U.S. Marshals Service can be found at https://www.usmarshals.gov.
####
America's First Federal Law Enforcement Agency