U.S. Marshals Add Alleged Sexual Predator to 15 Most Wanted List
Subtitle
Reward of up to $25,000 being offered for suspect charged with over 14 counts of rape
This is a place holder for subtitle.
Washington, DC – The U.S. Marshals turned up the heat today in the search for South Dakota fugitive David Bonness by adding him to their 15 Most Wanted list and offering a reward for information leading directly to his arrest. Bonness, 48, is wanted by the Pennington County Sheriff's Office and the Pennington County State's Attorney's Office on two counts of criminal pedophilia, seven counts of second-degree rape, three counts of third-degree rape, four counts of fourth-degree rape, and sexual contact with a child under 16.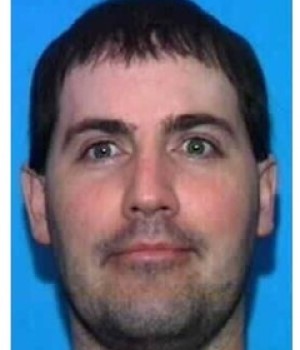 On Dec. 22, 2008, a 17-year-old girl told her mother that Bonness had been sexually assaulting her since she was 12 years old. Authorities were contacted and Bonness was brought in for questioning. When asked to give a DNA sample, Bonness stopped the interview and was allowed to leave. The following day, police obtained a search warrant to collect Bonness' DNA, but they were too late. The accused allegedly fled the area and has been on the run ever since.
"The crimes allegedly committed by Bonness are horrific," said U.S. Marshals Service (USMS) Deputy Director David Harlow. "We, along with our federal, state and local law enforcement partners, will make his capture our top priority."
"It is hard to imagine what kind of individual could commit such unspeakable crimes," said U.S. Marshal Paul Thielen of the District of South Dakota. "The U.S. Marshals and our law enforcement partners are determined to bring Bonness to justice and give some sense of closure to the young victim and her family."
On Jan. 22, 2009, the Pennington County Sheriff's Office issued an arrest warrant for Bonness. The U.S. Marshals' Black Hills Fugitive Task Force in Rapid City, South Dakota, joined the manhunt soon after. Bonness is now one of the country's most wanted fugitives, and authorities are seeking the public's help in locating him.
Bonness is a 5-foot-9 white male weighing approximately 180 pounds with brown hair and green eyes. He has personal ties in the states of Wyoming and Nebraska, but he could be anywhere in the country. He could also be using an alias to hide his identity. Based on the nature of his crimes, Bonness poses a significant threat to the public, especially children.
Anyone with information is urged to contact the nearest USMS District Office, the U.S. Marshals Service Communications Center at 1-800-336-0102, or submit a tip using USMS Tips.
"We will all continue our efforts to track down this dangerous predator," said Pennington County Sheriff Kevin Thom. With the help of the public and the additional resources that are being brought to bear, we are optimistic that David Bonness will be captured. There will be no place left to hide.'
"We are committed to this prosecution. We are grateful for the support and resources of our ally, the U.S. Marshal Service, and are confident that this next step will lead to the apprehension of David Bonness," Pennington County State's Attorney Mark Vargo said.
Additional information about the U.S. Marshals Service can be found at https://www.usmarshals.gov.
####
America's First Federal Law Enforcement Agency