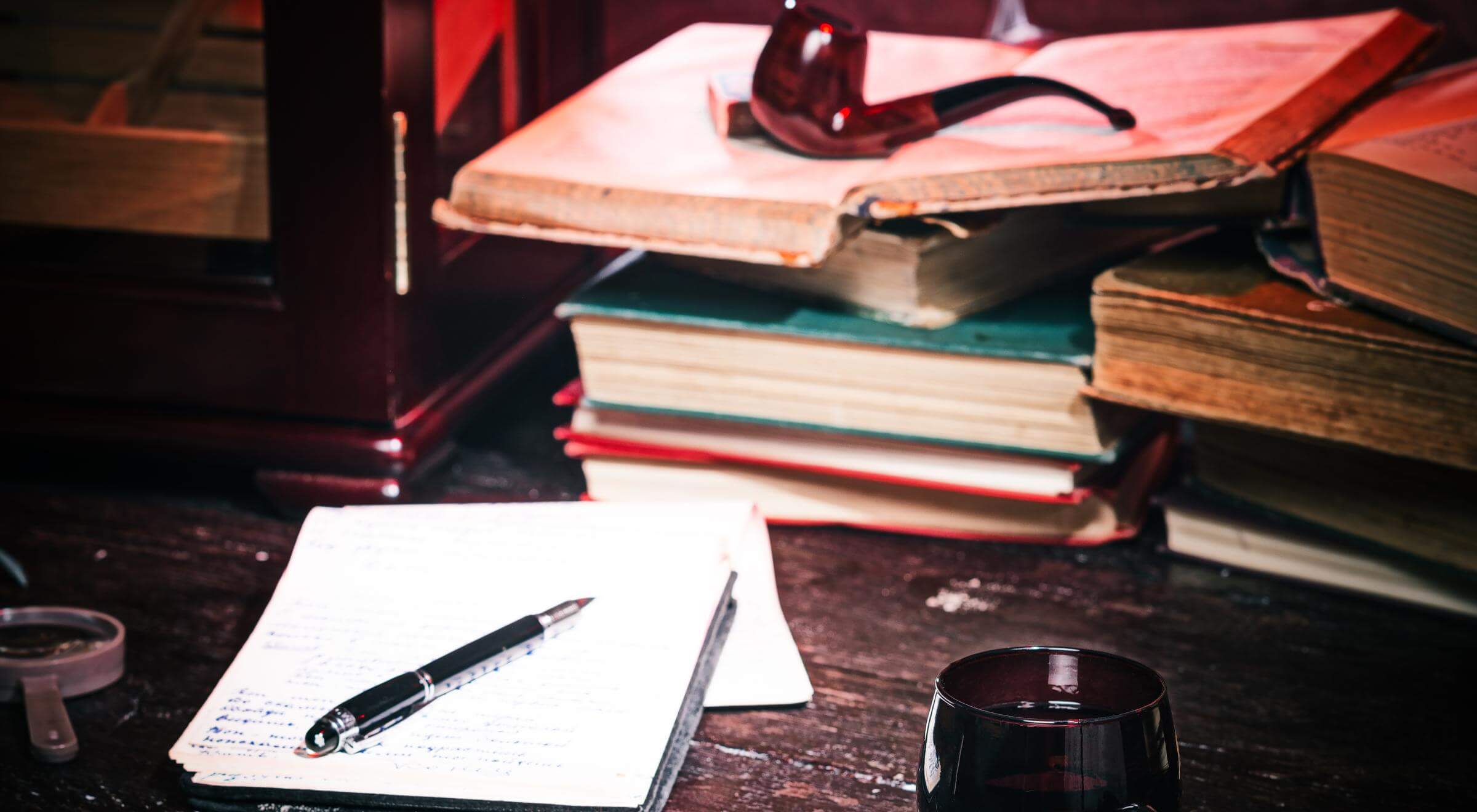 Ronald Reagan: Honorary Marshal
Description
A vast amount of change has occurred in the U.S. Marshals Service (USMS) since the time when Marshals roamed the plains on horseback, chasing fugitives. But the "wild west'' past sometimes overshadows the present-day accomplishments of the Marshals Service.
New missions have brought greater challenges and responsibilities to the Service. And they have brought greater recognition for the law enforcement agency.
In 1985, praise came from former President Ronald Reagan. "You've kept your honorable traditions, but today you're fulfilling your responsibilities with modern skills, technology, and innovative thinking," President Reagan told the Marshals at their National Conference in September.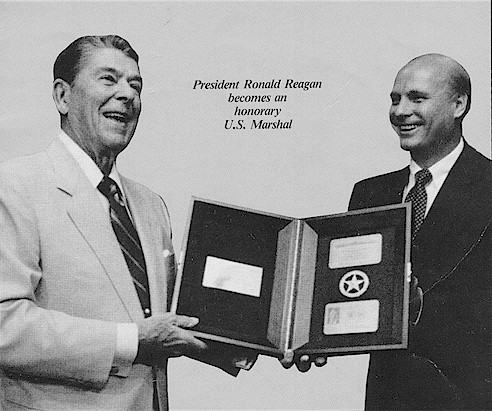 The President also referred to the time when he played a Deputy U.S. Marshal in the movie, "Law and Order." However, he noted that today's Marshals Service requires skills and technology far beyond anything contemplated by the Marshals of the old west. "It's like comparing the space shuttle to the stage coach."
U.S. Marshals in a Central Position
The President discussed the status of the Marshals Service in law enforcement. "Today you are in the central position of the Federal justice system. Virtually every Federal law enforcement initiative involves the Marshals Service," he said. He continued by describing the duties of the Service. "If a Federal criminal jumps bail, violates parole, or escapes from prison, tracking him down and recapturing him is your responsibility. When an order is issued by a Federal court, it's your job to see the order is carried out. You're protecting the courts, judges, attorneys and witnesses, and overseeing dozens of tasks essential to the functioning of the justice service," President Reagan said. "This all adds up to a heavy burden of responsibility. "
Pivotal Role in Law Enforcement
Later, when Stanley E. Morris, former Director of the U.S. Marshals Service, addressed the attendees at the Marshals Service National Conference, he discussed why the Service is at the hub of Federal law enforcement. "When a Federal offender is arrested, he is placed in our custody. We fingerprint him, take him to magistrate court, house and feed him, escort him to district court, protect him in the courtroom, and transport him to the Federal penitentiary," Morris explained. "If at any time, the criminal jumps bail, violates his parole, or escapes from prison, the Marshals Service tracks him down and recaptures him. "We are the enforcement arm of the courts. We execute all court process and court orders. We quell civil disturbances, protect the courts, judges, attorney. and witnesses. We pay the court's bills; we seize and sell property condemned by the courts; and we execute writs for all Federal agencies, and for many private entities."