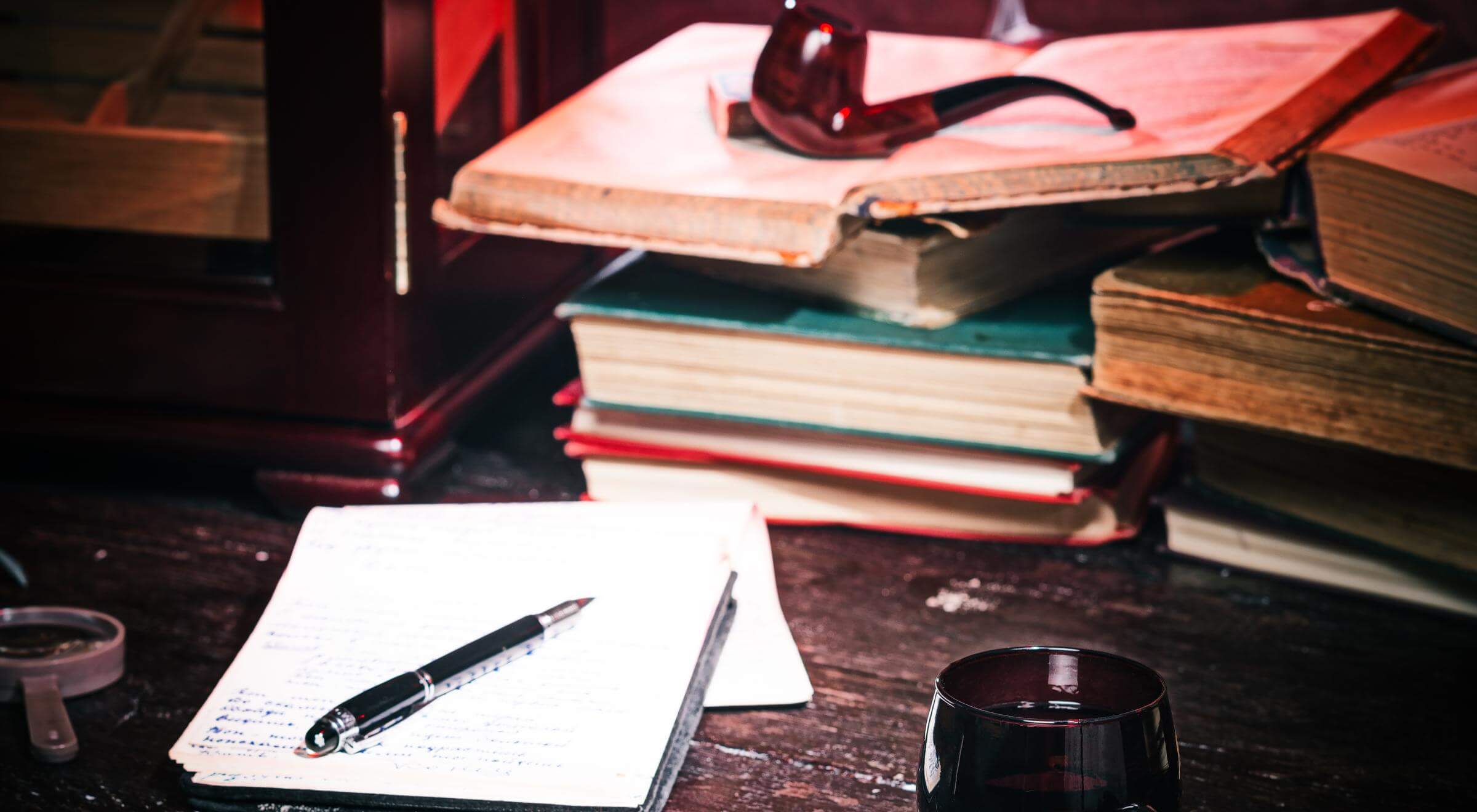 Protection of Federal Judges
Description
Based on this historical event, the Supreme Court held that the President has power, through the Attorney General, to direct a United States Marshal to accompany and protect federal judges from a threatened assault.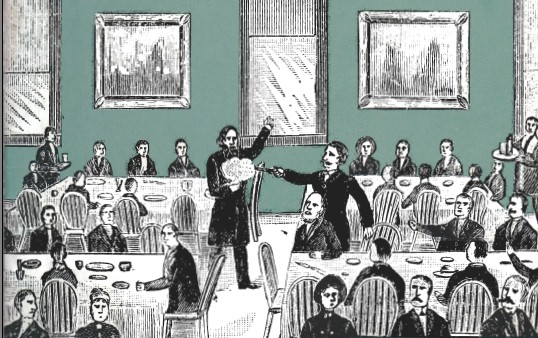 While this historic incident occurred on August 14, 1889, it is not far removed from situations U.S. Marshals face today involving judicial security. Terry's death was the end of a long and bitter dispute he had with the federal courts. (While this was a private matter, there is some suggestion in the U.S. Supreme Court opinion Cunningham v. Neagle, U.S. 1 (1890), that David Terry was himself a local judge.)
David S. Terry and his wife Sarah had been involved as defendants in a court proceeding before the U.S. Court of Appeals for the 9th Circuit in the Northern District of California. This court proceeding been in 1883. In January 1886, a U.S. Circuit Court Judge and a U.S. District Court Judge sitting as a Circuit Judge rendered a decision against the defendants.
The Terrys were jailed to comply with the Court's order, but returned to court in March 1888 seeking further relief. Oral argument was heard before Justice Stephen J. Field, sitting as Circuit Court Justice, circuit Court Judge Lorenzo Sawyer, and District Court Judge Sabin. The Court took the matter under advisement. After the court hearing Judge Sawyer encountered the Terrys on a train between Fresno and San Francisco on August 14, 1888, and the following ensued:
Part 1–Protection of Federal Judge

On September 3, 1888 Justice Stephen J. Field delivered the final Circuit Court opinion in the case involving the Terry's anti a scene of great violence occurred in the courtroom. Defendants Sarah and David Terry had arrived early and seated themselves inside the well of the courtroom next to the clerk's desk and near the Judges. Justice Field, Judge Sawyer and Judge Sabin were present.

As the proceeding began Mrs. Terry rose from her seat and, in a very violent and excited manner, began directing verbal insults, this time toward Justice Field. Justice Field ordered her to be seated and when she refused, U.S. Marshal John C. Franks was ordered to remove her. David Terry arose from his seat to prevent Marshal Franks from touching his wife and a struggle ensued.

The struggle was so violent that Marshal Franks lost a tooth and suffered other injuries, however, he managed to remove Mrs. Terry. David Terry then unbuttoned his coat, apparently for the purpose of drawing a bowie knife.

Courtroom spectators and Deputy U.S. Marshals seized David Terry and took him to the Marshals office. In the process, Terry succeeded in drawing a bowie knife, which was taken from him after a severe struggle. The most prominent person who wrestled the knife from him, was Deputy U.S. Marshal David Neagle. Afterwards, the Terry's were indicted by a federal grand jury for their actions.

For their conduct, Sarah Terry was sentenced to imprisonment for one month and David Terry was sentenced to six months, both for contempt. The United States Supreme Court upheld the Circuit Court's ruling in their private case, as well as, their sentences for contempt. It was later learned that during her part of the altercation within the courtroom, Sarah Terry was making efforts to open a small satchel, which she had with her. This satchel, taken from her afterwards, was found to contain a pistol.

While being transported to jail and while serving their sentences, the Terry's repeatedly threatened to kill Justice Field. Newspapers in California were filled with conjectures of a probable attack by Terry on Justice Field as soon as it was learned that Justice Field would attend the Fall 1889 session of the Circuit Court.

This matter was so serious that Attorney General W.H.H. Miller wrote U.S. Marshal Franks expressing concern that every effort by made to protect Justice Field. Attorney General Miller stated:

It is due to the dignity and independence of the court, and the character of its judge, that no effort on the part of the government shall be spared to make them feel entirely safe and free from anxiety in the discharge of their high duties.

Part 2–Protection of Federal Judge

Marshal Franks' response to the Attorney General, written 95 years ago, bears resemblance to current Marshals Service concerns for court security:

United States Marshal's Office Northern District of California San Francisco, May 6. 1889 Hon. W.H.H. Miller Attorney General Washington, D.C.

Sir:. . . When the Hon. Judge Sawyer our Circuit Judge returned from Los Angeles, some time before the celebrated court scene, and informed me of the disgraceful action of Mrs. Terry towards him on the (railroad) cars while her husband sat in front, smilingly approving it, I resolved to watch the Terrys, (and so notified my deputies) whenever they should enter the courtroom, to be ready to suppress the very first indignity offered by either of them to the judge. After this, at the time of their ejectment from the courtroom, when I held . . . Terry and his wife as prisoners in my office, and heard his threats against Justice Field, I was more fully determined than ever ever to throw around the justice and Judge Sawyer every safeguard I could. I have given the matter careful consideration, with the federal judges at this time, trusting that the department will reimburse me for any reasonable expenditure . . . You can rest assured that when Justice Field arrives he, as well as all the federal judges, will be protected from insults, and where an order is made it will be executed without fear as to consequences . . . I wish the judges to feel secure.. .

Marshal Franks made a request for additional Deputy Marshals and was supported in his request by the United States Attorney. The situation with the Terry's was obviously becoming a very serious problem for the Marshal.

On May 27, 1889, Marshal Franks received assistance from the Department of Justice. Attorney General Miller wrote:

. . . You are directed to employ certain special deputies at a per diem of five dollars, payable out of the appropriations for your fees and expenses of Marshals...

Deputy U.S. Marshal David Neagle was then assigned permanently to Justice Field to perform what we now call protective services. While riding by train with Justice Field from Los Angeles to San Francisco on August 14, 1889, Deputy Neagle learned that the notorious Terry's had boarded the train in Fresno. Neagle, fearing trouble, requested that the conductor telegraph Lathrop, the next stop, and summon assistance from peace officers or constables there. There were no available law enforcement persons.

Part 3–Protection of Federal Judge

The train arrived in Lathrop in the early morning hours to allow the passengers to disembark for breakfast. Deputy Neagle informed Justice Field of the presence of the Terrys on the train and advised the judge to take his breakfast on the train rather than in the dining room off the train, for security reasons. Justice Field insisted on leaving the train and taking his breakfast in the dining room. Justice Field and Deputy Neagle were seated at their table and within moments Terry and his wife arrived. They spotted the judge and Sarah Terry ran back to the train while David Terry took a seat. It was later learned that she took a satchel from the train. Before she could return, however David Terry rose from his seat, walked behind Justice Field and struck him twice in the face.

Deputy Neagle arose from his seat and in a very loud voice shouted, "Stop! Stop! I am an officer!" Upon this Terry turned his hand to thrust it in his bosom. Deputy Neagle, certain that his purpose was to draw a knife, fired two shots from his revolver, killing Terry instantly. Terry's death came exactly one year after he and his wife first threatened Judge Sawyer.

Sarah Terry entered the room, with the satchel, just after Terry fell to the floor. The satchel which she had was found to contain a revolver.

The legal principles established by the Court concerning the performance of judicial security duties by United States Marshals and Deputies stand today, and still serve as sound guidelines in U.S. Marshals Service court security work and other law enforcement activities.

For Deputy Neagle and Justice Field, their troubles were only beginning. Justice of the Peace H.V.S. Swain of San Joaquin County, California issued arrest warrants for both, charging them with the murder of David Terry under the California criminal code. Deputy Neagle was arrested by Sheriff Thomas Cunningham for their "crime" and spent three days in the San Joaquin County jail before being freed by the U.S. Court of Appeals for the 9th Circuit.

Sheriff Cunningham and the State of California appealed this decision to the United States Supreme Court and on April 14, 1890, the Supreme Court issued its decision in favor of Deputy Neagle.

The Court held that the President has power, through the Attorney General, to direct a United States Marshal to accompany and protect from a threatened assault, a justice of the Supreme Court while in the discharge of his official duties. Relying on the authority of the United States to protect federal judges, Deputy Neagle was found to have clear authority to use deadly force to protect the life of Justice Field.

The legal principles established by the Court concerning the performance of judicial security duties by United States Marshals and Deputies stand today, and still serve as sound guidelines in U.S. Marshals Service court security work and other law enforcement activities.

The U.S. Marshals Service continues in its longstanding commitment to protect federal judges from the David Terrys of the world. Technological advances in security devices and systems, threat analysis, protective services, and training have placed the Service at the cutting edge of this critical task.

Marshals and Deputies will continue to carry out their court security responsibilities in a professional manner that would make Deputy David Neagle very proud.