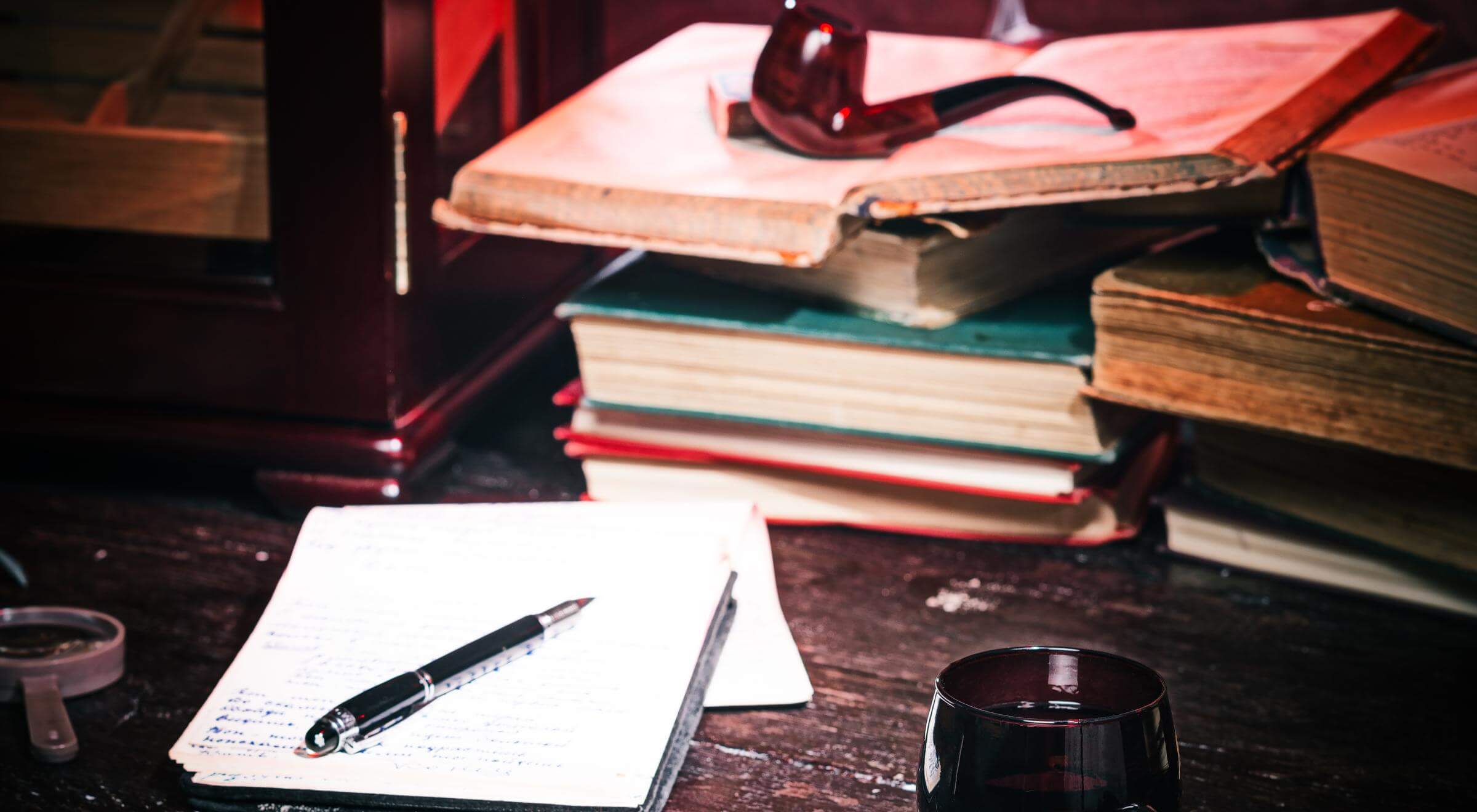 Fugitive Investigative Strike Teams - FIST VIII (1985)
Description
The United States Marshals Service, 38 Florida law enforcement agencies and 12 foreign countries captured 3,816 fugitives in the eighth FIST operation in 1985.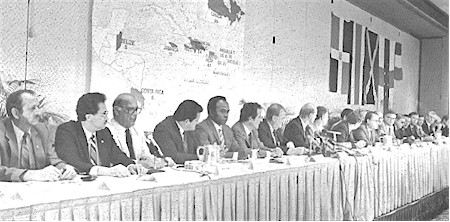 Law enforcement personnel based in Miami, with teams set up in Pompano Beach, Tampa, Tallahassee, Orlando, and Jacksonville, nabbed 48 accused or convicted murderers, 20 kidnappers, 61 rapists, 167 robbers and 593 major narcotics traffickers. Forty-eight weapons were seized, including handguns, shotguns, rifles and machine guns.
The Caribbean command site was located in St. Thomas, U.S. Virgin Islands, with Marshals Service personnel operating in Antigua, Anguilla, Barbados, Belize, British Virgin Islands, Curaçao, Aruba, Costa Rica, Dominican Republic, Haiti, Jamaica, Martinique, and Puerto Rico.
Two hundred eleven foreign, state, local and Marshals Service personnel participated in the roundup which began on April 1, 1985. The fugitives arrested in this operation had 11,559 prior arrests or convictions, averaging 3.03 per subject.
The total cost of FIST VIII was $3,545,264, or an average of $929 per arrest. This was in keeping with the relatively low cost of past FIST operations.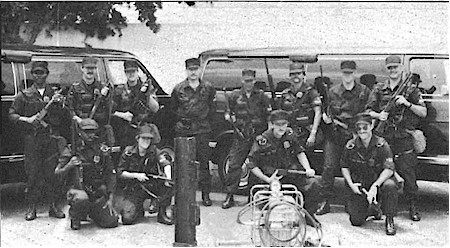 Another element of FIST VIII that differed from past operations was the inclusion of the Services' Special Operations Group (SOG) as an operational element at the Miami site. Special Operations Group teams were called out over 100 times to handle potential problem arrests, and provided valuable tactical support in situations where suspects were believed to be heavily armed or residences were barricaded.
| | |
| --- | --- |
| Arrest of fugitive during FIST operation | Special Operations Group members take custody of fugitive hit man wanted by French authorities. |
Sting operations continued in FIST VIII with free prizes and trips luring over 14 fugitives. In Miami, "Puño Airlines" was set up and letters were sent to fugitives telling them that they had won a free flight, a weekend in the Bahamas, and $350 in spending money. A ticket counter was set up at Miami International Airport next to the Air Haiti ticket counter to add to the realism of the scam. All but one of the sting fugitives, Marshall Wolfman, were arrested in a limousine after being picked up at their residence for a ride to the airport. Wolfman was arrested when he arrived at the ticket counter to board his "flight".