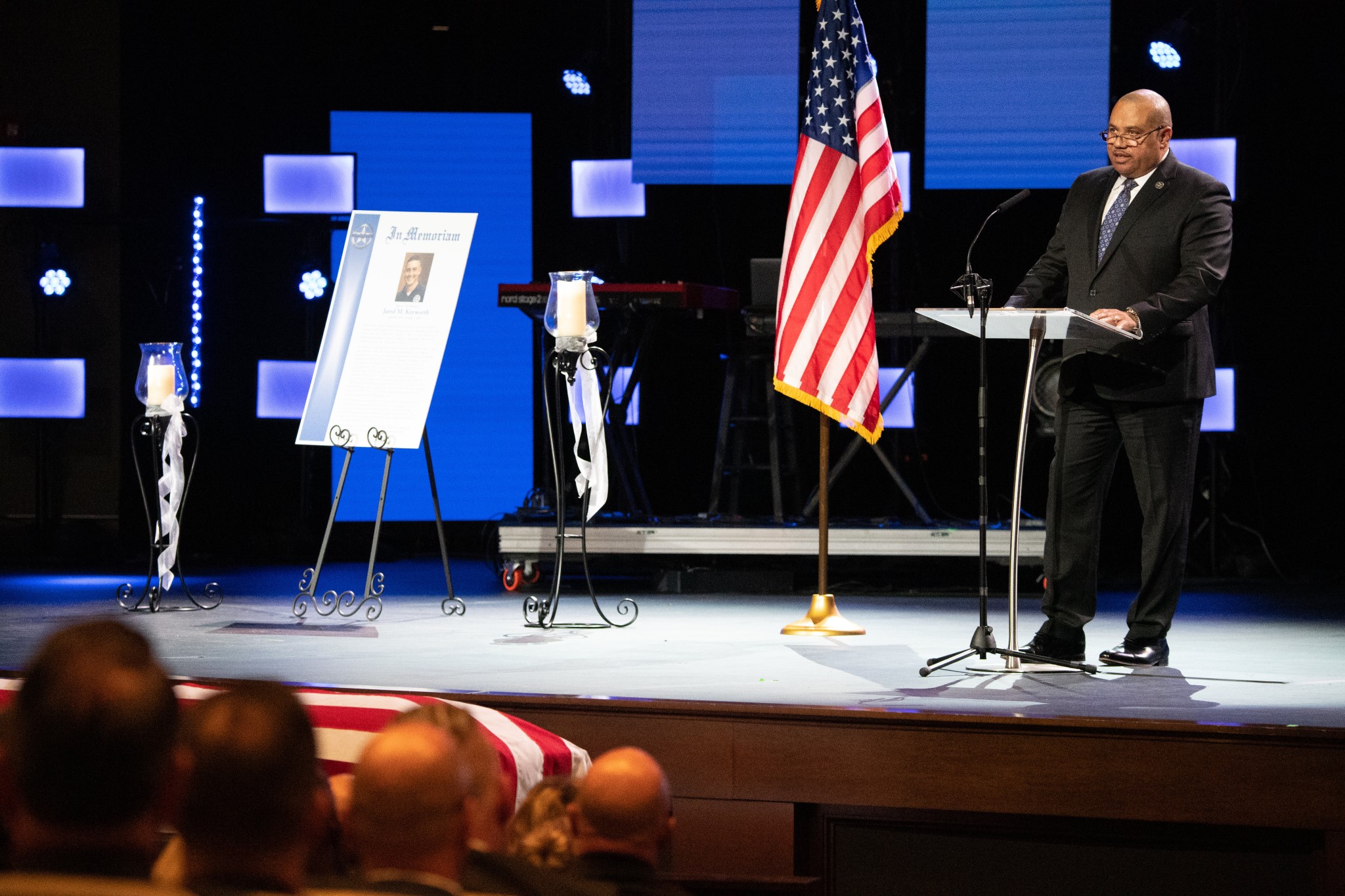 Robert E. Clark
Description
Last of the Frontier Marshals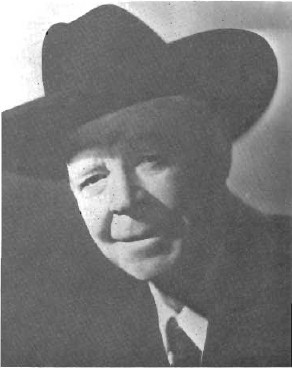 It was a crisp, sunny fall afternoon in 1982 when William P. Clark, Jr., Assistant to the President for National Security Affairs, talked to Marshals Service staff about his grandfather, Robert E. Clark - a man often referred to as "the last of the Frontier Marshals." One of the West's most colorful and widely known early law enforcement officers, Clark later served with distinction as the United States Marshal for the Southern District of California from 1933 until 1948.
The interview with Marshal Clark's grandson, in his office in the West Wing of the White House, dealt with a family record of public service by the Marshal, his son, grandson, and great-grandson. William P. Clark, called "the Judge" in deference to his 12 years on the bench in California, was relaxed and comfortable in his polished western boots during the hour-long interview.
Referring to his own career, he noted that while practicing law in Ventura County, he was President for two terms of the County Sheriffs Posse - an active, working auxiliary to the Sheriffs Office involved in search and rescue, patrol and emergency operations. He served two years as a Superior Court Trial Judge followed by two years as a State Court of Appeals Judge. Then, in 1973, Governor Reagan appointed him to the California State Supreme Court. Clark served there more than eight years.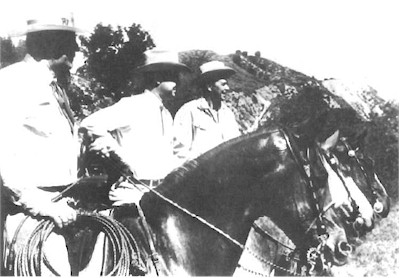 Clark's best-known opinion was for the majority in the case of The People v. Tanner. That case involved interpretation of a statute requiring mandatory imprisonment for anyone using a pistol or a weapon in the course of particular felonies, including robbery, and allowing no discretion to the trial court. Following a rehearing in that case, Clark's majority opinion sustained the legislation requiring mandatory imprisonment.
In 1880, at the age of four, Robert Clark moved with his parents to California from Fair Play, Wisconsin. The last part of the journey from Wisconsin was by stage coach. "Bob" Clark later became a stage driver himself, gaining a reputation as a master "six-in-hand" driver, handling heavy six-horse stages over hazardous California mountain routes. Clark met many of the nation's most prominent people on the stage routes, including John D. Rockefeller and Andrew Carnegie. But his most important passenger was Alice Barnett of Poplar Bluff, Missouri, whom he married at Mission San Gabriel on August 23, 1905.
Later, so a family story goes, Alice Clark was traveling back to Ventura County by train, while then-Ranger Clark was helping to bring peace to the lawless Castaic area. She always raised chickens, and on this occasion brought a crate full to the train station to take on the trip. The people of the town had turned out to bid her farewell, and when the train conductor strongly objected to the chickens, a group of the townspeople (armed and on horseback) ordered the conductor off the train. The conductor later became a lifelong family friend of the Clarks, often visiting the Clark home "to check on Mrs. Clark's chickens".
Bob Clark first attracted public notice in California because of his part in ending the long Carmichael-Jenkins cattle rustling feud, during which 22 men were killed. Clark had been selected for the assignment of bringing peace to the lawless Castaic area by President Theodore Roosevelt. Clark served as United States Ranger in that turbulent community from 1905 to 1908.
After this service, he headed for Tombstone, Arizona, where he worked as a cowboy for two years. There he met and formed a life-long friendship with the famous Wyatt Earp. Soon Bob Clark returned to California as a U. S. Ranger again, eventually to be assigned to his home county.
He was regarded by those who knew him as an honest, humane, and energetic person. In 1922, he was elected Sheriff of Ventura County. Re-elected twice, he served 11 years as Ventura County Sheriff.
After Franklin D. Roosevelt was elected President, Bob Clark became United States Marshal for the Southern District of California. He held that job until 1948. By then, his flaming red hair was a salt and pepper gray, but his black suit and ten-gallon black sombrero were his trademark. Still a horseman, he was part of a riding group that included Tom Mix, Buck Jones, and Will Rogers.
Bob Clark's first term as U.S. Marshal began shortly prior to the repeal of the Volstead Act. One of his first official acts was to destroy, at court order, 5000 gallons of liquor, then valued at $25,000. He and his Deputies poured the liquor into a sewer.
Marshal Clark employed, in 1935, the first woman Deputy in California. He also had on his staff a former U.S. Marshal, Edward Faupel, who had previously served for several years as U.S. Marshal for China in Shanghai.
After retiring as a U.S. Marshal, Bob Clark took up residence at Santa Paula, where he built a ranch home high on a hill overlooking the Ojai Valley. He died a few days before his 80th birthday, survived by his widow, six children and 26 grandchildren. One of his children, Judge William Clark's father, continued the family law enforcement tradition as Chief of Police in Oxnard, California, and Under Sheriff in Ventura, California.