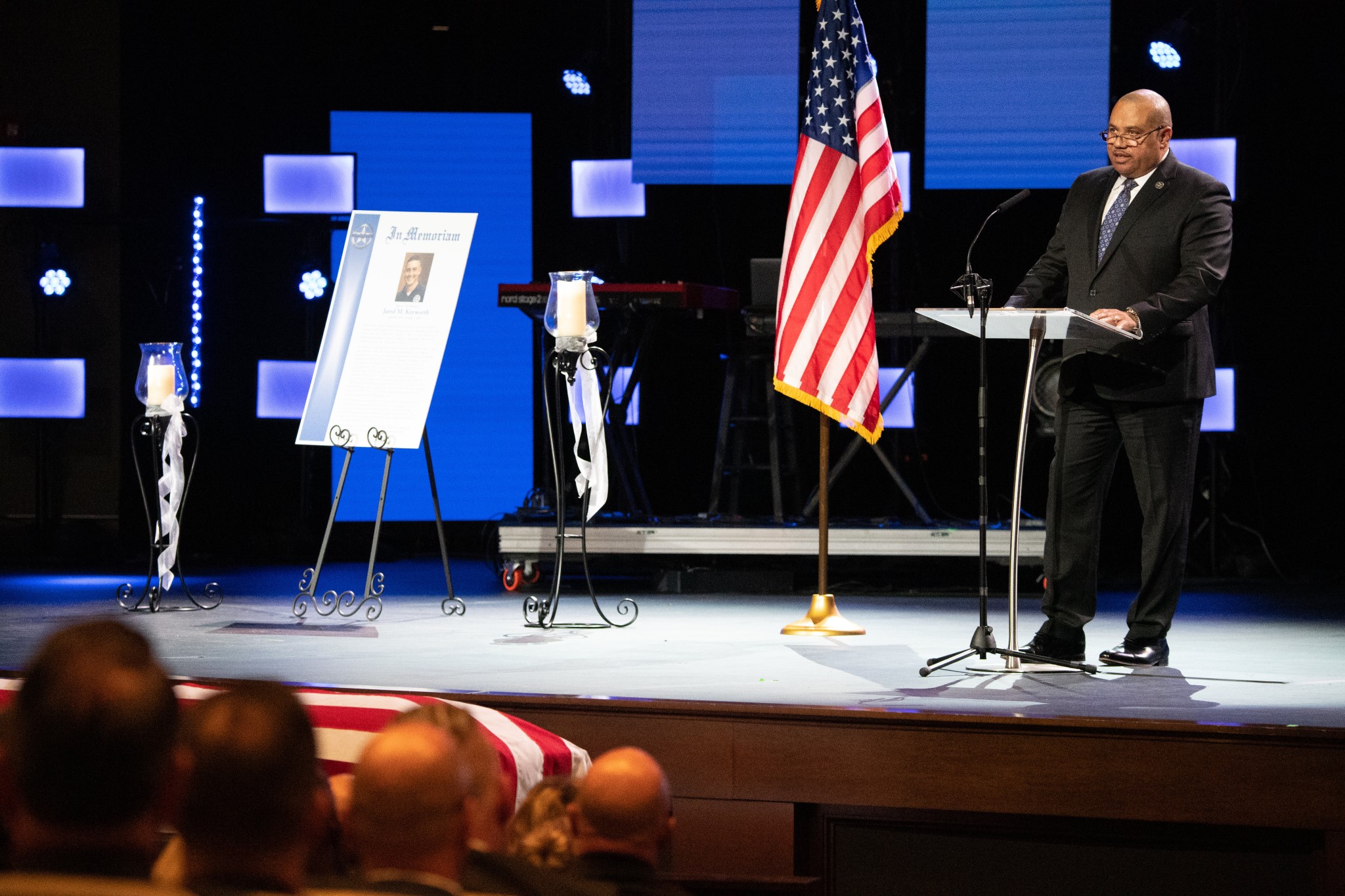 Nathanial Ramsay
Description
The First Marshal of Maryland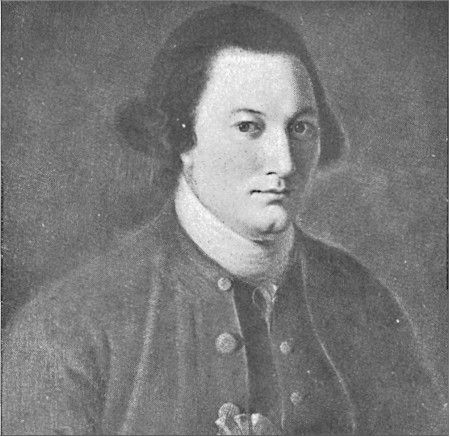 A monument on the battleground at Monmouth Courthouse, New Jersey, commemorates the part that Lieutenant Colonel Nathanial Ramsay played in ensuring an American victory. During the battle on June 28, 1778, General Charles Lee, in command of the advance forces, ordered his troops to retreat before they had fully engaged the enemy. Seeing these men returning from the front, General Washington went forward to investigate.
Upon meeting Lee, Washington spoke to him "with some warmth" before turning to Ramsay and a Colonel Stewart to order them to hold their position until the remainder of the army could be brought onto the field. Washington's aide, James McHenry, recalled that Washington took Ramsay's hand, saying:
Attacked by one of the mounted dragoons, Ramsay, who was on foot, fought back with his sword. The horseman fired his pistol, but missed, giving Ramsay the chance to attack. He wounded and dismounted the man before other dragoons came after him. Refusing to leave the battlefield, Ramsay fought against overwhelming numbers of British soldiers, "giving and receiving very serious wounds till at length attacked in his rear and overpowered by numbers he was .made prisoner." One redcoat aimed his pistol at Ramsay's head, fixing from close range. At the last second, the pistol was jarred, which spared Ramsay's life, though half his face was scorched by the powder burns and "ever after showed the blackened evidence of his having borne the brunt of a dangerous contest." Ramsay succeeded in holding the British long enough for Washington to check the retreat and organize his men. That night, the British deserted the field, taking Ramsay with them as their prisoner.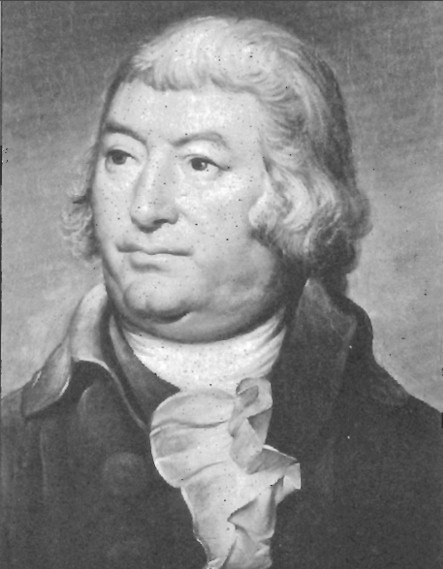 Born in Lancaster County, Pennsylvania, on May 1, 1741, Ramsay graduated from the College of New Jersey (now called Princeton) in 1767 and moved to Cecil County Maryland to read the law. This work brought him both wealth and prominence, for soon he owned a large estate and, in 1775, he represented his county at the Maryland convention and his state in the Continental Congress. Ramsay joined the Maryland militia as a captain soon after the start of the Revolutionary War. Later, he transferred to the continental Army where he earned a promotion to Lieutenant Colonel. Prior to the battle at Monmouth, Ramsay also fought at Long Island and spent the winter with Washington at Valley Forge. In December 1780, the British paroled him. A month later, Ramsay retired from the army.
From 1785 to 1787, Ramsay represented Maryland in the Continental Congress. During this period, he also returned to the practice of law and other private pursuits. By 1790, he owned over two thousand pounds worth of land. Washington, in recognition of his abilities and in gratitude for Ramsay's service at Monmouth, appointed him Marshal of the District of Maryland on September 26, 1789.
Ramsay was 48 years old when he received his commission. He served as Marshal until 1794, when he received an appointment as naval officer of the port of Baltimore, an office he held for the remainder of his life. A staunch Federalist and supporter of Washington and Adams, Ramsay was a generous, deeply religious man. He was also quite large, standing a few inches over six feet with, in his later years, a girth to match his height. He joined the Society of the Cincinnati shortly after its formation. Ramsay married twice. One of his wives was the sister of Charles Wilson Peale, the famous artist who painted Ramsay's portrait shown on page 33. Not shown in the picture is Ramsay's cocked hat, which he continued to wear long after it went out of fashion. Ramsay died on October 23, 1817, at the age of 76.
His portrait hangs in Independence Hall in Philadelphia beside other famous men who contributed to the foundation and early history of this country.