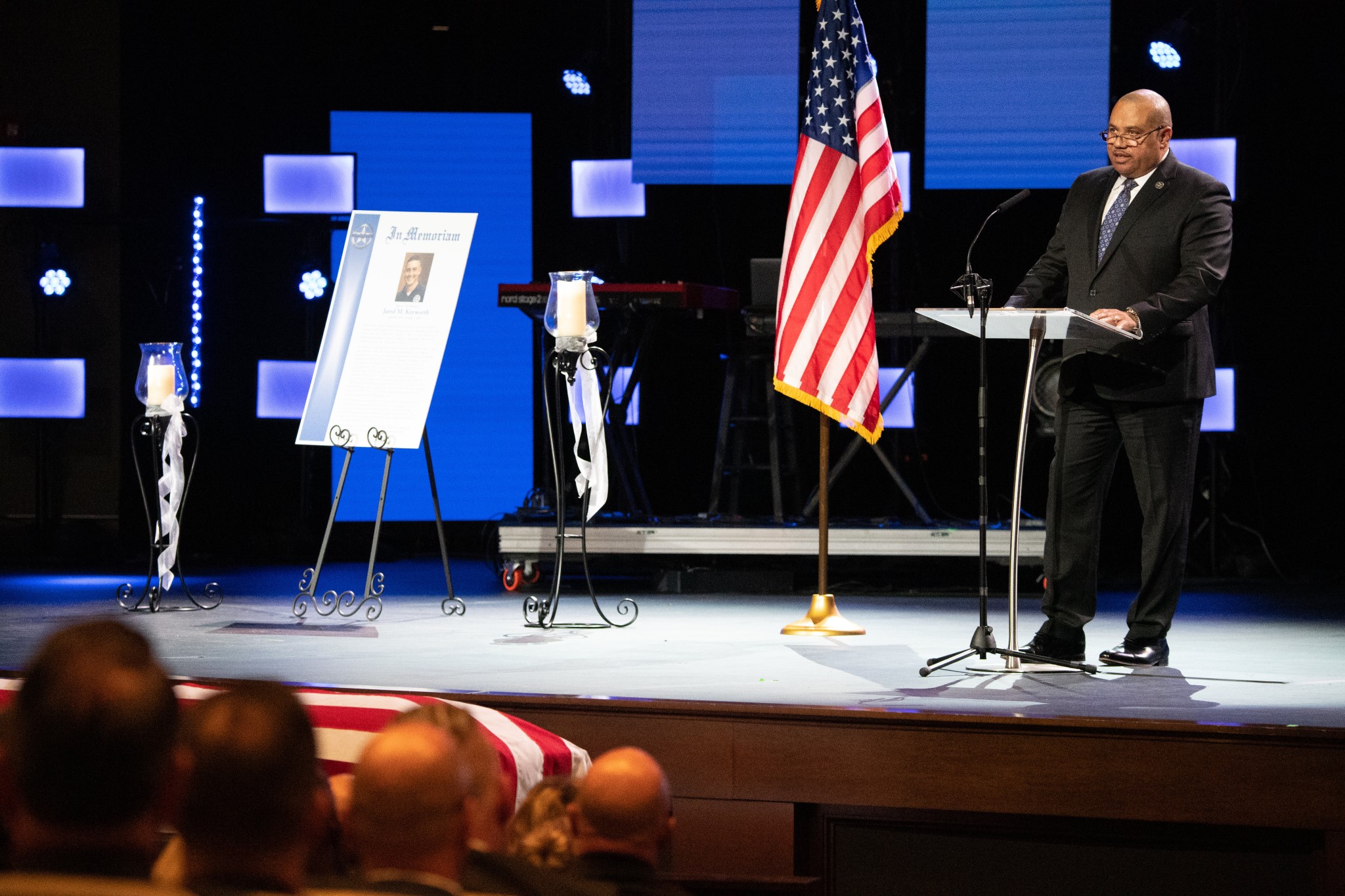 John Skinner
Description
The First Marshal of North Carolina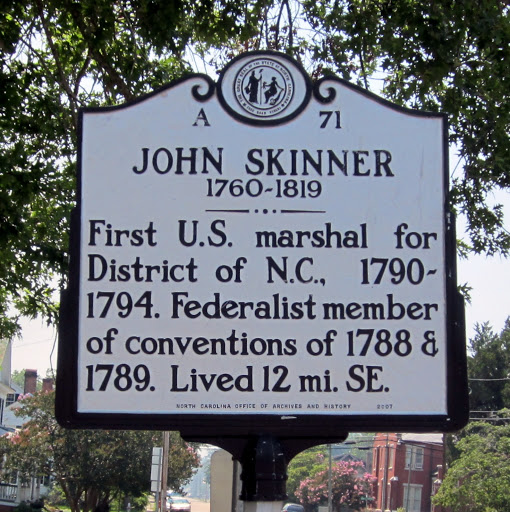 John Skinner was born on October 7, 1760, in Perquimans County, N.C. During the Revolutionary War, he served in the North Carolina Continental Line. In 1784, Skinner won election to the North Carolina Senate. The next year, he represented Perquimans County in the state House of Commons before returning to the state Senate in 1786 and 1787.
One of the men who later recommended him for appointment as Marshal mentioned that Skinner served in the state legislature from the time he was first eligible. After he left the legislature, he served on the Governor's Council in 1788 and 1789.
In 1788, Skinner took part in the North Carolina convention held to vote on the ratification of the new Constitution. Although he voted for it, the majority of the delegates determined to withhold North Carolina's approval until the Constitution included a bill of rights. Following the passage of the first ten amendments, North Carolina ratified the Constitution at another convention held in 1789. Its admission to the union in 1790 gave Washington the opportunity to appoint Skinner Marshal on June 8.Between 1779 and 1785, Skinner received grants for 1,399 acres of land. In 1790, Skinner had 850 acres on which he grew tobacco and owned 38 slaves. Skinner also had a fishery and he and his brother owned a mill and a bakery. The governor described him as a "gentleman of respectable connections and property." Another friend mentioned that Skinner was "very independent in his circumstances."
Skinner served as Marshal for four years. In 1794, he asked Oliver Wolcott, Washington's second Secretary of the Treasury, to appoint him Commissioner of Loans in North Carolina. He wrote Wolcott that "I trust that my conduct while exercising the office of Marshal in the North Carolina District is so generally known to the Heads of the Departments that it would be improper to send letters of recommendation".
Skinner died December 31, 1819. His will mentions "50 silver dollars" in his possession, as well as debts. According to the will, through Skinner's marriage, his estate was "more than Two Thousand Pounds the worse".