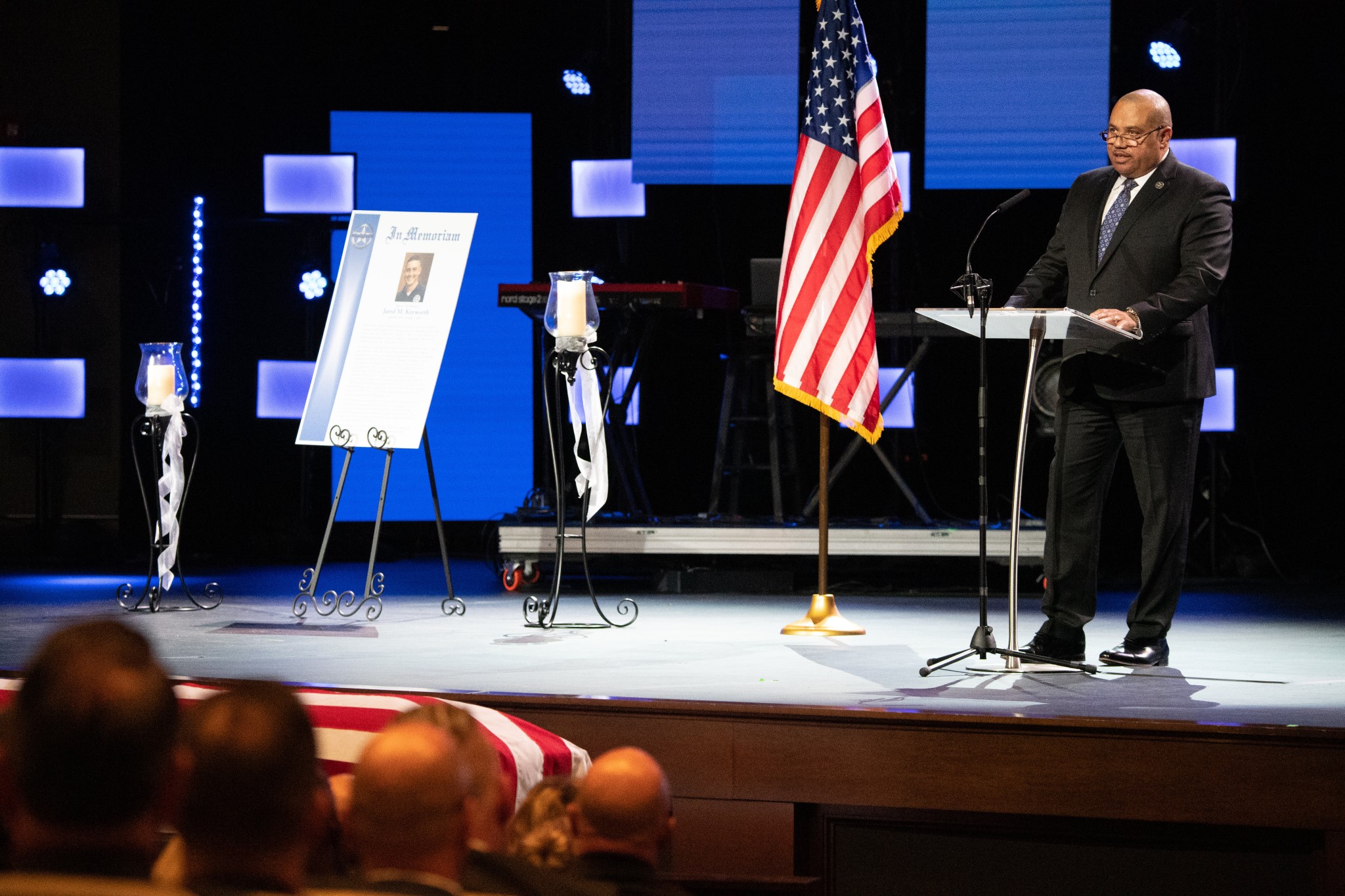 Donald Washington
Description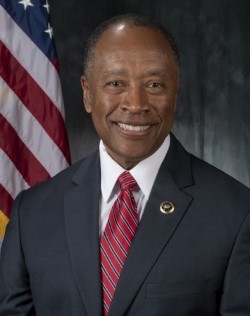 Donald W. Washington was nominated by President Donald J. Trump to lead the United States Marshals Service (USMS) on Oct 2, 2018. The United States Senate confirmed his nomination on March 14, 2019, and Washington was sworn in as the 11th Director of the U.S. Marshals Service on March 29, 2019. As the leader of America's oldest federal law enforcement agency, Director Washington directs a force of more than 5,000 operational and administrative employees spanning 94 districts, 218 sub-offices and four foreign field offices. Additionally, as the U.S. Marshals Service holds a central position in the federal justice system, Director Washington is responsible for all operations involving federal judicial security, fugitive apprehension, witness security, asset forfeiture, and prisoner operations.
Director Washington began his career as an engineer at Conoco, Inc. After completing law school, he served in both corporate and private practice, litigating issues as varied as employment discrimination to tort, criminal, commercial and business issues. In 2001, President George W. Bush appointed him U.S. Attorney for Western Louisiana, a 42-parish federal jurisdiction that includes Lafayette, Shreveport, Alexandria, Monroe and Lake Charles. Washington served on several U.S. Attorney General's Advisory Committees, as well as subcommittees on Anti-Terrorism, Civil Rights, Controlled Substances, and Native American Issues. Washington also served as the Chairman of the Southeastern U.S. Organized Crime Drug Enforcement Task Force. In 2010, he returned to private practice in Lafayette, Louisiana.
Director Washington hails from Sulphur Springs, Texas and graduated from the United States Military Academy at West Point, New York in 1977. He served in the United States Army as an Air Defense Artillery Officer both on active duty and in the U.S. Army Reserve. In 1989, he received his Juris Doctor from South Texas College of Law, Houston, Texas.