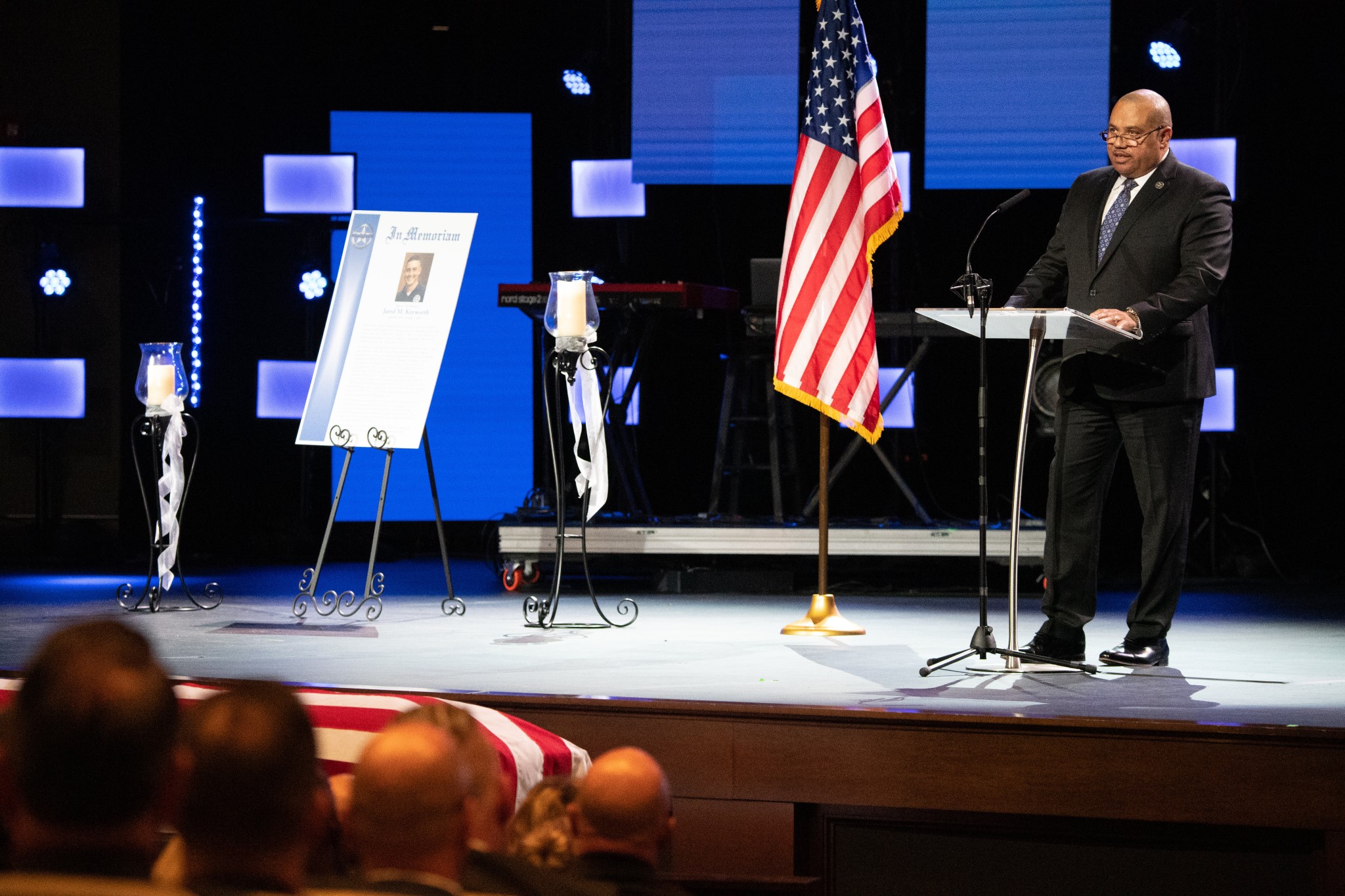 William Peck
Description
The First Marshal of Rhode Island
William Peck was born on December 15, 1755, in Lyme, Conn. Twenty years later he graduated from Yale. Immediately after, he joined the Continental Army as a First Lieutenant and Adjutant of the Seventeenth Regiment. According to a resume he sent George Washington in February 1790, he was appointed captain in February 1776. His promotions continued at a rapid pace. The following July, Peck was promoted to major and aide-de-camp to Maj. Gen. Joseph Spenser.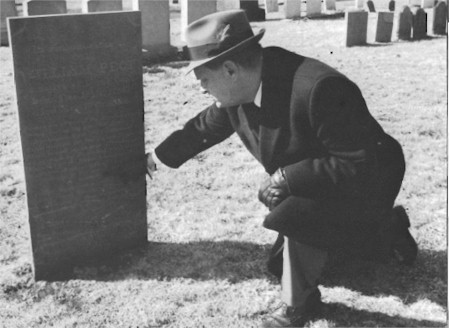 A year later, he became Deputy Adjutant General of the Eastern Department with the rank of lieutenant colonel. He retired from the post and from the army in December 1781.
Sometime after the war, Peck moved to Rhode Island, where he entered into what he called "Mercantile pursuits." These did not prove profitable for him. Throughout the 1780's, he teetered on the edge of bankruptcy, though he seems to have managed to stay out of debtor's prison. In 1784, his first wife died, leaving him with the care of two young sons and a daughter. He married again two years later and had another daughter by his second wife. Unfortunately, in 1790 he was penniless and out of work. He applied to the president for the job of naval officer of Providence.
Like North Carolina, Rhode Island originally refused to ratify the new Constitution. However, unlike North Carolina, Rhode Island was not appeased by the incorporation of the Bill of Rights in the Constitution. It delayed joining the union until a boycott by the states isolated it economically. Under this pressure, a convention was called and the Constitution narrowly approved on May 29, 1790. Peck, anticipating the approval of the Constitution and needing a job, wrote Washington in February. Several months later, two of his friends sent the President letters of recommendation. William Greene, for example, told Washington that during the Revolution, Peck "was very active and firm in the defense of his Country, since obtaining our independence hath been a true Federalist and is a man of integrity and ability." William Arnold seconded the nomination by telling the president that Peck had "a young and growing family." But Washington did not offer Peck the job he wanted. Instead, he appointed the 34-year-old Peck as a Marshal.
He kept the job twenty years, the longest tenure of any of the first generation of Marshals. After his retirement in 1810, he again found himself unable to earn a living. In 1818, after Congress approved a bill granting Revolutionary War veterans a pension, Peck wrote Judge David Howek seeking help in getting his benefits. He told the judge that he was more than 60 years old and indigent. Peck said that he had "an amiable wife and family dependent on him for their daily support; his means to effect which are very scanty-that early in life he was accustomed to the enjoyment of all reasonable and necessary comforts, but that his present reduced situation obliges him (painful as it is) to apply for.. .assistance." In a sworn statement dated April 23,1818, Peck listed his property and income. He was not in any business "nor has he been for some time past." He was also in debt in the amount of several hundred dollars. He admitted that he could not support himself, his 56-year-old wife, or two daughters without his pension. One of his daughters, the statement added, was in poor health.
The records do not indicate if Peck received his pension. According to his tombstone, which was located Deputy Michael F. Reynolds and former Marshal Donald W. Wyatt (District of Rhode Island), Peck died on May 19, 1832, at the age of 77. Former U.S. Marshal Donald W. Wyatt and Deputy U.S. Marshal Michael F. Reynolds have done extensive research on the background of Colonel William Peck as the first United States Marshal for the District of Rhode Island. In 1985, U.S. Marshal Wyatt (above) visits the grave of U.S. Marshal Peck in Providence.