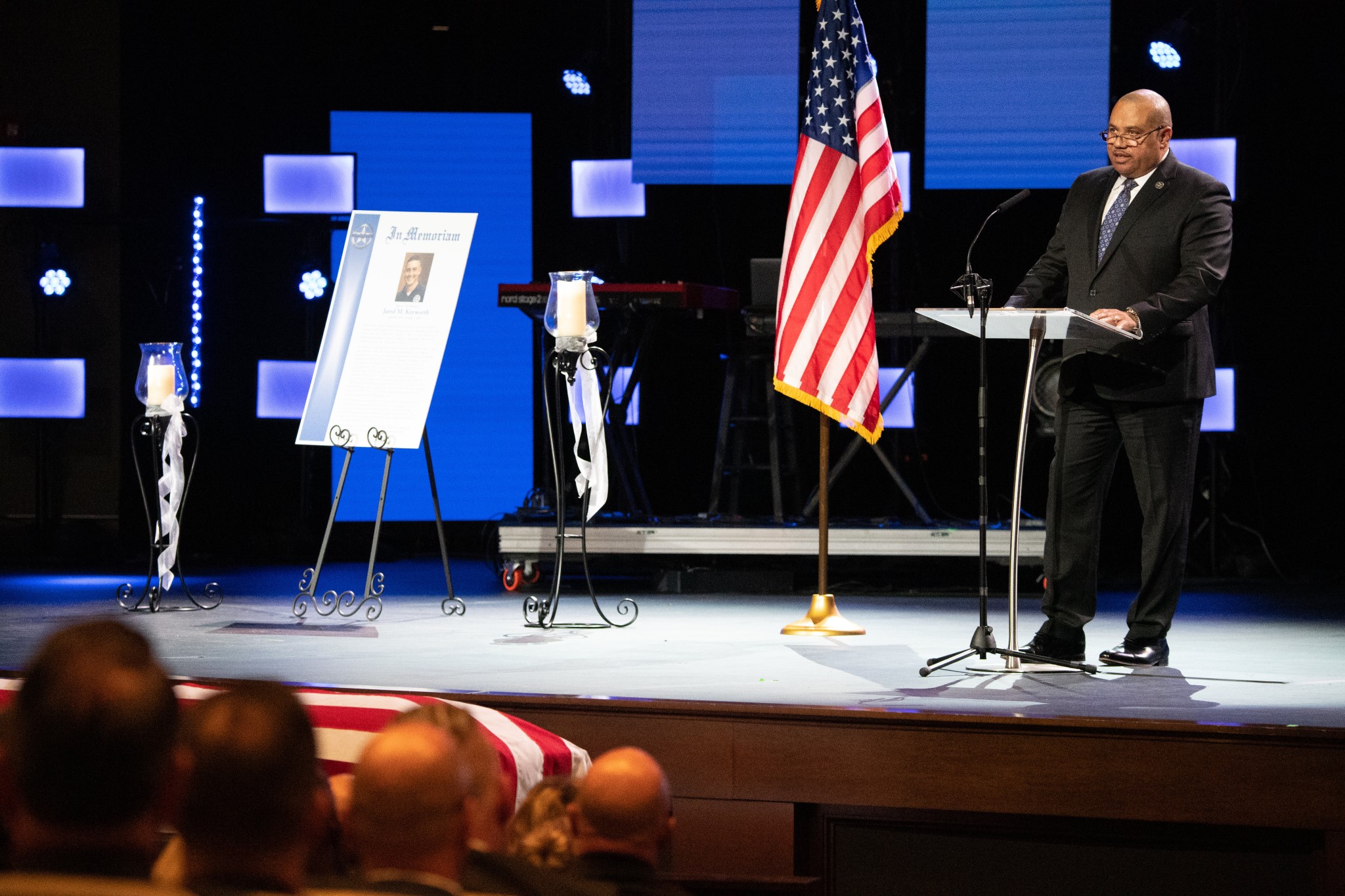 Eduardo Gonzalez
Description
From November 1993 until June 1999, Eduardo Gonzalez served as Director of the U.S. Marshals Service. His Florida roots stoked his interest in law enforcement, and in particular, community policing. He received a degree in Criminal Justice from Florida International University. While working in a family business, a local police captain was his mentor. From 1965, he worked with the Dade County Public Safety Department and worked through the ranks of that organization. In the early 1990's, Gonzalez became the police chief in Tampa, but a short time afterward President William J. Clinton appointed him as Director of the U.S. Marshals Service.
His term as Director was largely a transitional one. Faced with budget cuts and shifting focus, Eduardo Gonzalez prioritized organizational solutions and judiciary duties. One change he sought to implement was reinforced protection for the federal judiciary. He once noted that "the chaos which occurs in many countries when the judiciary breaks down, often because of the numbers of threats they receive while enforcing the laws of the country." Director Gonzalez also sought accreditation for the agency, and the U.S. Marshals achieved that goal. He was complimented in times of crisis, particularly during the aftermath of the April 1995 Murrah Federal Building bombing in Oklahoma City.
He returned to Southern Florida after his term, but always stayed busy. On March 14, 2014, former Director Gonzalez, 73, passed away from a heart attack in Kendall, Florida.