William Travis Brown, Jr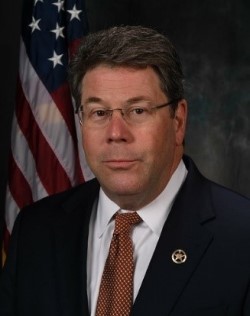 William Travis Brown, Jr. was nominated by President Donald J. Trump to serve as United States Marshal for the Middle District of Louisiana. He was confirmed by the United States Senate May 23, 2019 and sworn in June 7, 2019.
As Marshal, Brown is responsible for overseeing daily operations of the District's offices in Baton Rouge, Louisiana. Additionally, he guides the operation of the Middle District Fugitive Task Force, production of federal prisoners in federal court proceedings, transportation of federal prisoners between detention facilities, provides security to the federal judiciary, and maintains responsibility for the investigation of non-compliant sex offenders and other criminal offenses, among other duties.
Marshal Brown began his law enforcement career in 1985 when he was commissioned as a reserve officer by the Baton Rouge Police Department while still in college. After graduation, he worked as a criminal investigator for the East Baton Rouge Parish District Attorney's Office. In June of 1989, Marshal Brown graduated from the United States Marshals Service Academy. He worked in the Western and Middle Districts of Louisiana before promoting to Senior Inspector in the Investigative Services Division-Technical Operations Group (TOG).
In Technical Operations Group, Marshal Brown served in the South Central and Gulf Coast Regions, helped train other federal, state and Department of Defense personnel, and was assigned to the Mexico Fusion Center. Marshal Brown retired from the U.S. Marshals Service in 2014. Prior to his Presidential appointment to United States Marshal, he served as the District Supervisor for Walden Security managing 43 Court Security Officer positions in the Middle District of Louisiana.
Marshal Brown holds a Bachelor's Degree in Criminal Justice from Louisiana State University.