William R. Hart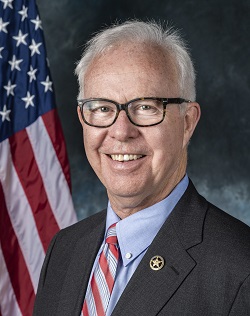 William R. Hart was nominated by President Joseph R. Biden and confirmed by the United States Senate on June 7, 2023, to serve as the U.S. Marshal for the District of New Hampshire.
United States Marshal Hart began his law enforcement career as a prosecutor with the Londonderry Police Department. He was elected County Attorney for Rockingham County in 1994 and served two, two-year terms as County Attorney. He rejoined the Londonderry Police Department in 2000 serving as Services Captain until 2009 when he began his tenure as Chief of Police for the Londonderry Police Department until August of 2022 when he retired.  Marshal Hart also served as a District Court prosecutor on a part time basis for several New Hampshire communities over the years including Stratham Police Department, Kensington Police Department, Deerfield Police Department, and the Nottingham Police Department. Marshal Hart also served as vice chairman for the New Hampshire Police Standards and Training Council and as a Trustee for the New Hampshire Retirement System.
Marshal Hart is a veteran of the United States Marine Corps. He was graduated from Merrimack College in North Andover M.A. summa cum laude and attended the University of Virginia M.A. program in American History before receiving his Juris Doctorate at Boston College Law School. Prior to beginning in his law enforcement career he was a defense attorney with several small general practice firms in Newburyport Massachusetts.