Robert Heun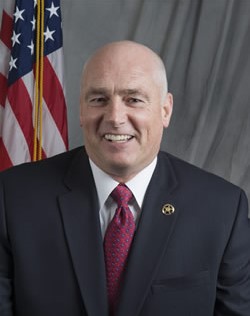 Rob Heun became the United States Marshal for the District of Alaska in February, 2010.
As the U.S. Marshal, Heun oversees the operations of all District of Alaska management matters to include prisoner operations, warrant and fugitive investigations, judicial security, air operations, asset forfeiture operations and administrative functions. Marshal Heun was the initial chair of the Pacific Northwest Violent Offender Task Force, and he has served in that capacity several times in the past nine years. Additionally, Marshal Heun was a member of, and eventual Chair of, the District Advisory Working Group and was the recipient of the Director's Award for Leadership Beyond the Standard.
Prior to becoming the U.S. Marshal for the District of Alaska, Heun joined the U.S. Army in 1972. After serving at Ft. Belvoir, Virginia, he was accepted to the United States Military Academy at West Point and graduated from there in 1977. Being Airborne and Ranger qualified, Marshal Heun went on to serve as a rifle platoon leader, mortar platoon leader, reconnaissance platoon leader and company commander.
Marshal Heun separated from the U.S. Army in 1982 and worked as a commercial fisherman in Cordova, Alaska, before hiring on with the Anchorage Police Department in 1983. While at the Anchorage Police Department, Marshal Heun was a patrol officer, uniformed investigator, patrol supervisor, firearms instructor, defensive tactics instructor, department training supervisor, member of the Major Crime Scene Response Unit, president of the Anchorage Police Department Employees Association (Police Union), the Deputy Chief and Chief of Police. He retired from the Anchorage Police Department in 2009.
Marshal Heun is a graduate of the FBI's National Executive Institute.