Michael T. Baylous
Description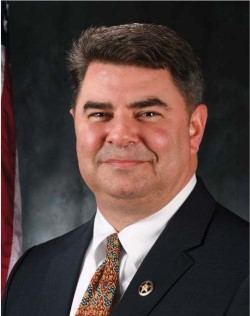 Michael T. Baylous was nominated by President Donald J. Trump and confirmed by the United States Senate on February 15, 2018.
United States Marshal Michael T. Baylous began his law enforcement career as a Trooper within the West Virginia State Police. During his career with the West Virginia State Police, he served as a Field Trooper, an Investigator within the Bureau of Criminal Investigations, the Public Information Officer, and a Troop Logistical Officer. In 2018, he retired from the West Virginia State Police, at the rank of Lieutenant, to accept the position of United States Marshal for the Southern District of West Virginia.
Marshal Baylous has an Associate Degree from Marshall University in Police Science, a Bachelor of Arts in Political Science from West Virginia University, and a Master's from Regent University in Government/Public Administration.