Mark F. Sloke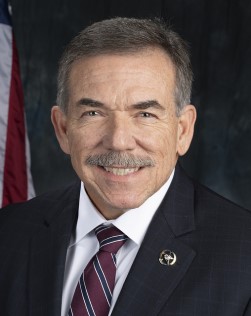 Mark F. Sloke serves as the United States Marshal for the Southern District of Alabama. He was appointed on August 30, 2018 by President Donald J. Trump.
As Marshal, his responsibilities encompass leading and directing operations, including security and protection of the United States Courts, criminal investigations, fugitive apprehension, execution of federal court orders and other law enforcement activities.
Prior to entering the U.S. Marshals Service, Marshal Sloke was a Contract Special Investigator for the Diplomatic Security Service for the U.S. Department of State, and for the Office of Professional Responsibility and Security Operations, Bureau of Alcohol, Tobacco, Firearms and Explosives (ATF).
Marshal Sloke began his law enforcement career in 1976 working for the Federal Bureau of Investigation. He then served with the Miami - Dade County Police Department and the University of South Alabama Police Department before joining the Mobile County, Alabama Sheriff's Office as a Deputy Sheriff in 1981. He served in this capacity until 1987, when he became a Special Agent with ATF. Marshal Sloke retired from ATF in 2015 with 28 years of service.
Marshal Sloke holds a Bachelor of Arts in Criminal Justice Administration from the University of South Alabama.