LaDon A. Reynolds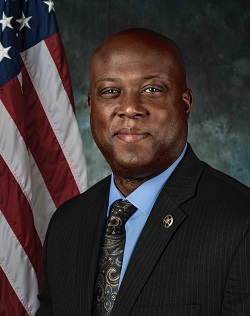 LaDon Reynolds was nominated on November 12, 2021 to be the U.S. Marshal for the Northern District of Illinois.
Previously, Marshal Reynolds served as the Chief of Police and the Emergency Preparedness Coordinator for the Oak Park Police Department in Illinois since 2019, and served in the Oak Park Police Department since 1994. Mr. Reynolds held numerous leadership positions while at the department, including Detective Commander from 2010 to 2017, Deputy Police Chief from 2017 to 2018, and Acting Chief of Police from 2018 to 2019.
Mr. Reynolds received his M.S. in 2014 and B.S. in 1994, both from Southern Illinois University at Carbondale.