John D. Jordan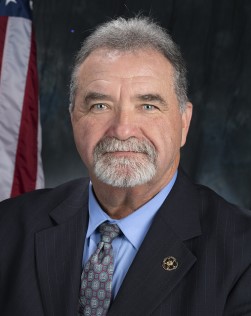 On August 30, 2018, President Donald J. Trump appointed John D. Jordan to serve as the United States Marshal for the Eastern District of Missouri.
As the Marshal, Jordan is responsible for leading and directing operations, including security and protection of the United States Courts, criminal investigations, fugitive apprehension, execution of federal court orders and other law enforcement activities.
Marshal Jordan served as the Sheriff of Cape Girardeau County, Missouri for 23 years, making him the longest serving Sheriff in Cape Girardeau County history. He began his law enforcement career in 1980 with the Bollinger County Sheriff's Office where he served for six year as a Deputy Sheriff and then Chief Deputy Sheriff.
He joined the Cape Girardeau County Sheriff's Office in November 1986, and served as a Deputy Investigator, Sergeant, and Lieutenant before his election to Sheriff in 1994. He served as Sheriff until being appointed Marshal in August 2018.
Marshal Jordan is a former narcotics officer and commander of the Cape Girardeau/Bollinger County Major Case Squad. In 2011, he served as the President of the Missouri Sheriff's Association.
Marshal Jordan is a graduate of the National Sheriff's Institute in Longmont, Colorado and the recipient of a Congressional Citation for his leadership in the fight against the dangerous drug, methamphetamine.