Gadyaces S. Serralta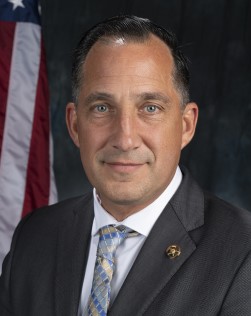 Gadyaces S. Serralta was nominated by President Donald J. Trump to serve as the United States Marshal for the Southern District of Florida in April 2018.
He was confirmed by the United States Senate August 28, 2018 and officially appointed on August 20, 2018. As Marshal, Serralta is responsible for the management, administration and direction of operations throughout the District, which consists of nine counties and seven courthouses, with a district-wide population of more than 7 million residents.
Marshal Serralta most recently served as a Major with the Miami-Dade Police Department, a position he held since 2015. He also served as the Police Chief for the Palmetto Bay Policing Unit in the city of Palmetto Bay Florida. Marshal Serralta began his law enforcement career with the Miami-Dade Police Department in 1990. He served as a Patrol Officer and Sergeant, working primarily with the Criminal Street Gangs Unit and Organized Crime Section, and then served as a Lieutenant in charge of the Robbery Intervention and Narcotics Detail, before assuming the position of Major.
Marshal Serralta holds a Bachelor of Science in Criminal Justice Studies from Florida International University, and a Master of Science in Leadership from Nova Southeastern University.