Fernando L. G. Sablan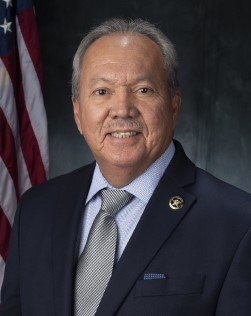 Fernando Leon Guerrero Sablan serves as the United States Marshal for the District of Guam and the Northern Mariana Islands.
Fernando Sablan began his law enforcement career with the Guam Police Department where he worked for 22 years, rising through the ranks until he retired as a Major. Following his career with the Guam Police Department, he worked in the private sector as a Security Law Enforcement Officer supporting the General Services Administration and the Federal Protective Services, and as a Special Investigator conducting background investigations in support of the Office of Personnel Management, Department of Defense, and the United States Air Force.
Marshal Sablan later served in federal law enforcement, serving as a U.S. Customs and Border Protection Officer for 15 years before retiring. Marshal Sablan earned an Associate of Science in Criminal Justice degree from Guam Community College. He is a graduate of the Federal Bureau of Investigation National Academy's 181st Session in Quantico, Virginia, and a graduate of the Immigration and Naturalization Service Integrated Training at the Federal Law Enforcement Center in Brunswick, Georgia where he received the Director's Award.