Daniel R. McKittrick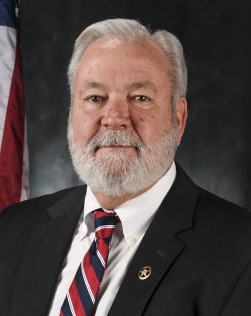 Danny McKittrick was appointed U.S. Marshal for the Northern District of Mississippi on February 21, 2018.
Since his appointment, he has worked closely with District and Magistrate Court Judges in maintaining a mutually beneficial relationship. Marshal McKittrick continues to work closely with the U.S. Attorney, Federal Public Defender, Department of Justice agencies, as well as state and local law enforcement.
Prior to his appointment, McKittrick was the Chief of the United States Probation Service for approximately ten years. During his tenure, he served on the Chief's Advisory Group, representing the Fifth Circuit. He also hosted numerous national trainings on budget and procurement within the Federal Judiciary. Prior to his time as Chief, Marshal McKittrick was a U.S. Probation Officer since 1991, and was Officer-in-Charge from 1997 to 2007.
Throughout his almost 43-year career in criminal justice and corrections, Marshal McKittrick has supported numerous community programs. He was a house parent for the Boys Attention Center in Jackson, MS, for approximately three years, as well as a crisis counselor with the Youth Crisis Center. He worked for the Hinds County and Clay County Youth Court as a juvenile probation officer. Additionally, Marshal McKittrick was a state Probation Officer for approximately twelve years before entering the federal system.
Marshal McKittrick is a graduate of the Federal Judicial Center, Leadership Development Program, and has been an adjunct instructor at the Federal Judicial Center in Washington, D.C., as well as the Federal Law Enforcement Training Center, in Charleston, S.C.