Chester Martin Keely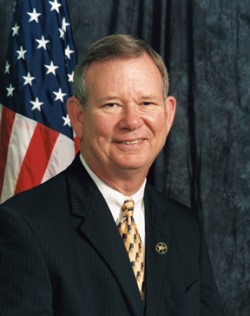 In February, 2002 after Senate confirmation, President George W. Bush appointed C.M. Keely United States Marshal for the Northern District of Alabama.
As United States Marshal he is responsible for United States Marshals Service operations within the Northern District of Alabama. The District is comprised of thirty-one counties with a main office in Birmingham, and sub-offices in Huntsville and Tuscaloosa. The Northern District of Alabama is also home to the Gulf Coast Regional Fugitive Task Force (GCRFTF) Headquarters. Marshal Keely has been involved with the Gulf Coast Regional Fugitive Task Force since its inception in 2006.
In 1969 Marshal Keely began his law enforcement career by joining the Mountain Brook, Alabama, Police Department. In 1987 he was promoted to the rank of Chief of Police. In 1990, while serving as Chief of Police, he received the U.S. Marshals Service Law Enforcement Officer of the Year Award for his work in the Judge Robert S. Vance bombing case. Throughout his career Marshal Keely has been active in many law enforcement and community organizations.
He is the 2001 Past President of the FBI National Academy Associates, Inc., Executive Board. Marshal Keely is a Rotarian and the recipient of the Rotary Vocational Service Award. He is a past President of United Cerebral Palsy, Birmingham, Alabama. He is also an alumnus of the 1993-94 Leadership Birmingham class, past president of the Metropolitan Criminal Justice Executive Association, and Alabama Association of Chiefs of Police.
Marshal Keely holds an Associate in Science degree from Jefferson State College, a Bachelor of General Studies Degree in Law Enforcement Management from Samford University, and a Juris Doctor Degree from the Birmingham School of Law. Marshal Keely has been admitted to the Bar in the State of Alabama and is a graduate of the 136th Session of the FBI National Academy, Quantico, Virginia.