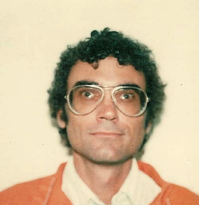 Aliases
Campbell, Fred; Campbell, Stephen Craig; Murphy, Stephen Craig
Case Outline
Stephen Craig Campbell state charge is to appear on charges of attempted First Degree Murder. Federally he is charged with making a firearm and possessing unregistered firearm.
Stephen C. Campbell has an electrical engineering degree and has had specialized training in small electrical engine repair. He maybe actively working in the Southern or Eastern State Region. He is very capable outdoorsman. Campbell is assumed to have change his name and appearance.
If you have any information, please contact U.S. Marshals Office, District of Wyoming at (307) 772-2196.
NOTICE TO LAW ENFORCEMENT: Before arrest, verify warrant through the National Crime Information Center (NCIC). If subject is arrested or whereabouts known, contact the nearest U.S. Marshals Service office, American Embassy/Consulate, call the U.S. Marshals Service Communications Center at 1-800-336-0102, or submit a tip using U.S. Marshals Service Tips.

For More Information Scan Code Above.