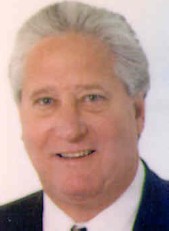 Wanted For
Bond Violations, Federal Fraud Conviction
Aliases
David Kay Harris; David Hess; David Kols
Race and Ethnicity
Hispanic or Latino White
Warrant/Case Issued
Eastern District of Missouri
Case Outline
David Harris has an outstanding federal arrest warrant issued on August 21, 1997 for violations of bond after a federal fraud conviction.
If you have any information concerning the whereabouts of Harris, please contact Deputy U.S. Marshal Drew Polan at (314) 810-2087.
NOTICE TO LAW ENFORCEMENT: Before arrest, verify warrant through the National Crime Information Center (NCIC). If subject is arrested or whereabouts known, contact the nearest U.S. Marshals Service office, American Embassy/Consulate, call the U.S. Marshals Service Communications Center at 1-800-336-0102, or submit a tip using U.S. Marshals Service Tips.

For More Information Scan Code Above.