West Virginia Man Wanted for 1st Degree Murder Apprehended in North Carolina
Mark Waggamon, Deputy U.S. Marshal
Southern District of West Virginia
Washington, DC – The subject of a U.S. Marshals major fugitive case wanted out of McDowell County, West Virginia, by U.S. Marshals and the McDowell County Sheriff's Office was arrested at approximately 7 p.m. today in Wilmington, North Carolina.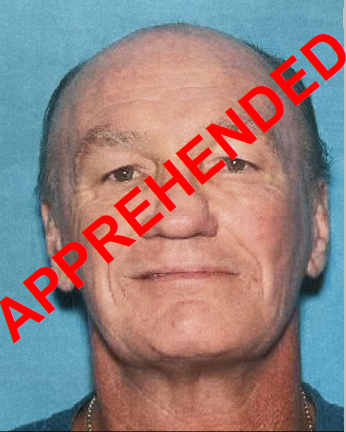 Kenneth Alan Stout was wanted for the murder of Barbara Baker, whose body was found April 1 in a vehicle on Beartown Branch Road in McDowell County.
After an off-duty New Hanover County, North Carolina, deputy sheriff observed a man matching Stout's description he'd seen on a wanted poster published on the news and social media, he contacted U.S. Marshals Service personnel and local law enforcement. As law enforcement attempted to make contact with Stout, he fled on foot. After a short foot pursuit, Stout was taken into custody.
Stout is currently incarcerated in North Carolina, awaiting extradition back to West Virginia. Criminal charges in North Carolina are also pending.
The U.S. Marshals CUFFED Task Force, the Carolinas Regional Fugitive Task Force (CRFTF), the U.S. Marshals Service - Eastern District of Tennessee, and the McDowell County Sheriff's Office investigated.
Additional information about the U.S. Marshals Service can be found at https://www.usmarshals.gov.
####
America's First Federal Law Enforcement Agency