Violent Sexual Predator Arrested
Andrew Grillo, Deputy U.S. Marshal
New Hampshire Joint Fugitive Task Force
District of New Hampshire
Concord, NH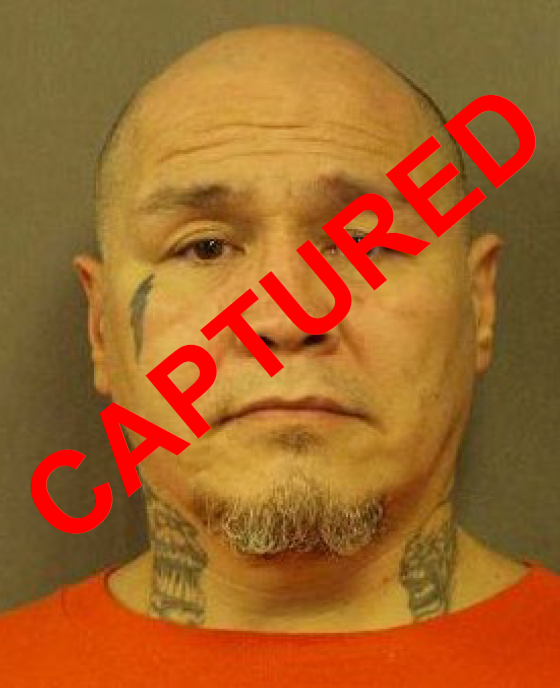 Concord, NH – The U.S. Marshals Service – New Hampshire Joint Fugitive Task Force is very pleased to announce that Dec. 7 "Fugitive of the Week," Joseph Galen Barlow was arrested this morning by Concord Police Department Officers at 136 North Main Street. Numerous tips were fielded by the public which helped lead to Barlow's swift apprehension.  
Barlow, 57, had arrest warrants issued for violating federal supervised release conditions and for failing to register as a sex offender with Concord PD. In addition to multiple fraud, assault and resisting arrest charges, Barlow is a career sexual predator since being charged with felonious sexual assault of a minor in 1986. In 2012, the U.S. Marshals Service arrested and charged Barlow for failing to adhere to registration requirements across state lines, a federal felony. Despite being released on federal supervision, Barlow committed a heinous aggravated felonious sexual assault in 2016 in New Hampshire. This added state supervision to the list of oversight entities interested in ensuring Barlow could safely remain in the community.
All supervision efforts appear to be in vain, as recent reports of Barlow's use of methamphetamine and failure to comply with sex offender registration requirements have led to his recent arrest warrants. "Mr. Barlow was becoming increasing dangerous, and his unpredictable behavior was becoming a burden on the community." Said Chief Deputy U.S. Marshal Brenda Mikelson. "Concord PD's willingness to prioritize Mr. Barlow's arrest is a great example of law enforcement entities working together to reduce the risk to the communities we serve."
Barlow had been aired as the "Fugitive of the Week" on WTPL-FM, WNTK-FM, WTSN-FM, WEMJ-FM, The Union Leader, The Nashua Telegraph, The Patch, Foster's Daily Democrat, Manchester Information, the Manchester Ink Link, the Rochester Voice and prominently featured on the internet. The "Fugitive of the Week" continues to be a very successful tool, resulting in the location and arrest of numerous fugitives since its creation in 2007.
Additionally, the "Fugitive of the Week" was distributed throughout the New Hampshire law enforcement network.
Since the inception of the U.S. Marshals - New Hampshire Joint Fugitive Task Force in 2002, these partnerships have resulted in over 8,542 arrests (Updated as of 12/31/2021). These arrests have ranged in seriousness from murder, assault, unregistered sex offenders, probation and parole violations and numerous other serious offenses. Nationally the United States Marshals Service fugitive programs are carried out with local law enforcement in 94 district offices, 85 local fugitive task forces, 8 regional task forces, as well as a growing network of offices in foreign countries.
Additional information about the U.S. Marshals Service can be found at https://www.usmarshals.gov.
####
America's First Federal Law Enforcement Agency