U.S. Marshals: Update in the Search for Pedro Manuel Argote
Subtitle
Murder suspect's silver Mercedes SUV has been recovered
This is a place holder for subtitle.
Al Maresca, Deputy U.S. Marshal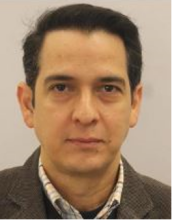 Baltimore, MD – Law enforcement officials have located a vehicle believed to have been operated by Pedro Manuel Argote, 49, a man suspected of murdering a Maryland Circuit Court Judge. According to information provided by the Washington County Sheriff's Office, the 2009 Mercedes GL 450 was located Oct. 21 at approximately 11 a.m. The SUV bearing Maryland registration 4EH0408, was found in a wooded area off Bottom Road in Williamsport, Maryland. 
On Oct. 19, the Washington County Sheriff's Office responded to the 19100 block of Olde Waterford Road in Hagerstown, Maryland, in reference to a shooting. Upon arrival, deputies observed that the victim had sustained gunshot wounds. 
The victim, a Maryland Circuit Court Judge, was transported to the hospital where he was pronounced deceased.
Argote has ties to multiple locations beyond the state of Maryland to include Brooklyn and Long Island, New York; Tampa and Clearwater, Florida; Columbus, Indiana; and unknown cities in North Carolina. 
The U.S. Marshals Service is offering a reward of up to $10,000 for information that leads to Argote's arrest. Argote should be considered armed and dangerous. Anyone with information is urged to contact the U.S. Marshals at 1-877-WANTED2 or submit tips via the USMS Tips App. 
Additional information about the U.S. Marshals Service can be found at https://www.usmarshals.gov.
####
America's First Federal Law Enforcement Agency