U.S. Marshals Seek Information on 19 Year Old Wanted for Capital Murder
Christopher McCarty, Deputy U.S. Marshal
Northern District of Texas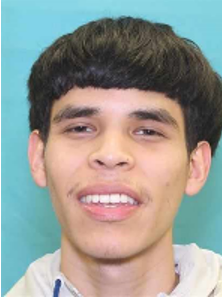 Dallas, TX - The U.S. Marshals Service – North Texas Fugitive Task Force is requesting public assistance in its efforts to locate and arrest Emmanuel Bear, age 19, for the offense of Capital Murder that occurred on October 26, 2022 in Kennedale, Texas.
An arrest warrant has been issued for Bear by the Kennedale Police Department.  Bear was previously known to reside in the Arlington, Texas area.  The public and law enforcement should use caution if encountering Bear, as he is considered armed and dangerous.
Anyone with information on Bears' whereabouts should contact the U.S. Marshals Service at 202-307-9700 or Tarrant County Crimestoppers at 817-469-TIPS.
Additional information about the U.S. Marshals Service can be found at https://www.usmarshals.gov.
####
America's First Federal Law Enforcement Agency