U.S. Marshals Seek Fugitive Escapee Now Wanted in Elaborate Oil Money Fraud Scheme
Andrew Gallagher, Deputy U.S. Marshal
District of Colorado
Denver, CO
U.S. Marshals Office of Public Affairs (703) 740-1699
Denver, CO – The U.S. Marshals Service Colorado Violent Offender Task Force (COVOTF), and the Federal Bureau of Investigation (FBI) are actively searching to apprehend Allen Todd May, 58, on charges of fraud and escape.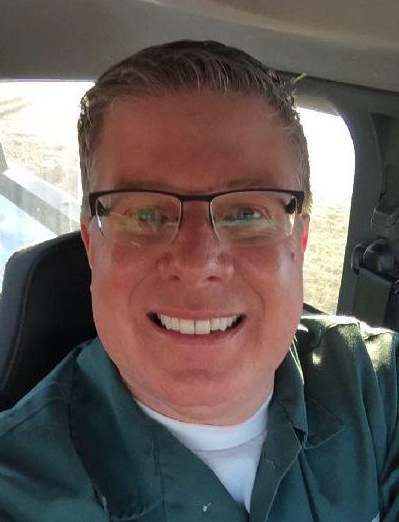 On February 10, 2012, May was sentenced to 20 years in federal prison after being convicted of mail fraud in the Northern District of Texas. May was committed to the U.S. Bureau of Prisons (BOP) to serve his sentence. On January 12, 2018, May was transferred to the Federal Correctional Institute (FCI) in Englewood, CO. On December 21, 2018, BOP conducted a prisoner count where May was discovered to be missing and an escape notice was issued. An escape warrant was subsequently obtained, and the U.S. Marshals have been actively searching for May since December 2018.  
On June 22, 2022, a federal grand jury in the U.S. District Court of Colorado returned an indictment charging Allen Todd May with 10 counts of wire fraud and 7 counts of mail fraud. The indictment alleges that, while May was in prison from at least mid-2016 to late 2018, May identified several business entities that were owed unclaimed oil and gas royalties and then filed fraudulent documents to act as the representative of those companies in order to claim the oil and gas royalties for himself. In total, May is believed to have obtained more than $700,000 in fraudulent claims during this time period. In addition, May was indicted for the previous escape in 2018. The U.S. Marshals have been actively searching for May since 2018, but the trail has turned cold.  The public's help is needed to locate him on these charges. There is a reward of up to $5,000 for any tip that leads to the apprehension of May.
Allen Todd May is described as a white male, approx. 6' 01" tall, 200 lbs, with green eyes and brown/blonde hair. He sometimes uses the name Alan May and has been known to take steps to alter his appearance on a routine basis.  Anyone with information as to his whereabouts is asked to submit a Web Tip to the U.S. Marshals, or call 1-877-WANTED2.
Additional information about the U.S. Marshals Service can be found at https://www.usmarshals.gov.
####
America's First Federal Law Enforcement Agency