U.S. Marshals Searching for Wanted West Virginia Sex Offender
Mark Waggamon, Deputy U.S. Marshal
Southern District of West Virginia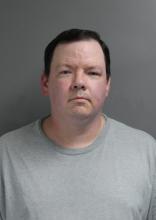 Charleston, WV - The U.S. Marshals Southern District of West Virginia CUFFED Task Force is asking for the public's assistance in locating Gabriel Allen Hargus, 46, of Mineral Wells, WV. Hargus is wanted by the U.S. Marshals, West Virginia State Police, and West Virginia Department of Corrections and Rehabilitation (Parole) on warrants for 3 Counts of 2nd Offense Failure to Register as a Sex Offender and a Parole Violation.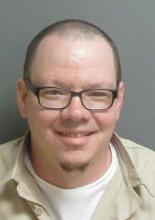 Hargus was convicted in February 2011, in Kanawha County, WV Circuit Court for Possession of Materials Depicting a Minor Engaged in Sexually Explicit Conduct (Child Pornography) and 3rd Degree Sexual Abuse of a 13-year-old female victim.
The Circuit Court of Kanawha County sentenced Hargus to two years of incarceration, a period of thirty years extended supervision, and lifetime registration as a sex offender.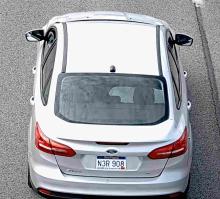 Hargus is known to drive a 2016 Silver Ford Focus, bearing West Virginia Registration, N3R908. Hargus is aware he is wanted and is currently evading apprehension from law enforcement and is believed to have fled the state.
If anyone knows the whereabouts of Hargus please call the USMS Tip Hotline at 1 (877) WANTED-2 or the USMS Southern District of West Virginia at (304) 347-5136. Tips can also be emailed to the CUFFED Task Force Tip Hotline at USMS88TIPS@usdoj.gov, or the USMS Tips App. All tips are kept confidential.
Additional information about the U.S. Marshals Service can be found at https://www.usmarshals.gov.
####
America's First Federal Law Enforcement Agency