U.S. Marshals Searching for Fugitive Sex Offender
John Kaznowski, Acting Chief Deputy U.S. Marshal
Northern District of West Virginia
Clarksburg, WV - The U.S. Marshals Service (USMS) is requesting the public's assistance in apprehending a West Virginia man wanted on state charges of failure to update sex offender registration, sexual assault, and domestic violence.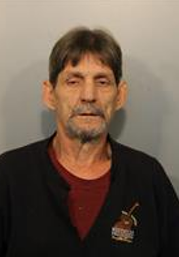 Carl Leon Nicholson Jr., 59, has a history of violent tendencies and should be considered dangerous.
He was last seen Dec. 23, 2022, driving a silver 2002 Chevrolet Monte Carlo, WV Plate 2RK964. On Dec. 30, 2022 this vehicle was found burned on Haymond Rocks Road in Mount Clare, WV.
Nicholson stands 5 feet 9 inches tall and weighs approximately 150 pounds. He has brown hair and hazel eyes. Anyone with information regarding the whereabouts of Nicholson should contact the U.S. Marshals Service at (304) 623-0486 or contact 911 for immediate assistance. Tips may also be submitted via the USMS Tips App..
The USMS Northern District of West Virginia Mountain State Fugitive Task Force combines the efforts of federal, state and local law enforcement agencies to locate and arrest the most dangerous fugitives. It is dedicated to reducing violent crime by locating and apprehending wanted criminals. It also serves as the central point for agencies to share information on fugitive matters.
Additional information about the U.S. Marshals Service can be found at https://www.usmarshals.gov.
####
America's First Federal Law Enforcement Agency