U.S. Marshals Request Public Assistance to Locate Norfolk Murder Suspect
Subtitle
$2,500 reward offered
This is a place holder for subtitle.
Norfolk, VA - The U.S. Marshals Service is asking for the public's assistance and offering a reward of up to $2,500 for information leading to the arrest of a man wanted for second-degree murder and use of a firearm in connection to an April 8 homicide in Norfolk.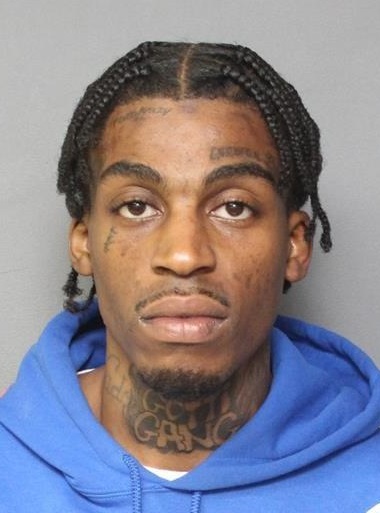 Cevan Pierce - the murder suspect with "Gotti Gang" tattooed across his neck - is believed to be hiding out locally. Recent investigative efforts have shown that Pierce is still in the Norfolk area.
On April 19, the U.S. Marshals fugitive task force arrested Tyjohn Lavon Brooks who was also charged in connection to the April 8 homicide. Brooks was arrested after fleeing to Florence, South Carolina.
Pierce should be considered armed and dangerous due to his violent criminal history and known ties to the Gotti Gang. Pierce has three prior felony convictions and numerous firearms charges in his past. In 2020, the U.S. Marshals fugitive task force arrested Pierce in Norfolk on charges related to the shooting of a 12-year-old boy.
Anyone with information about Pierce's whereabouts is encouraged to submit a tip by calling the Norfolk Crime Line at 1-888-LOCK-U-UP or by using the USMS P3Tips mobile app.
Additional information about the U.S. Marshals Service can be found at https://www.usmarshals.gov.
####
America's First Federal Law Enforcement Agency