U.S. Marshals Offering Reward for Homicide Suspect
Jimmie Glisson, Deputy U.S. Marshal
District of New Mexico
Albuquerque, NM
*Samantha Shull Has Been Apprehended*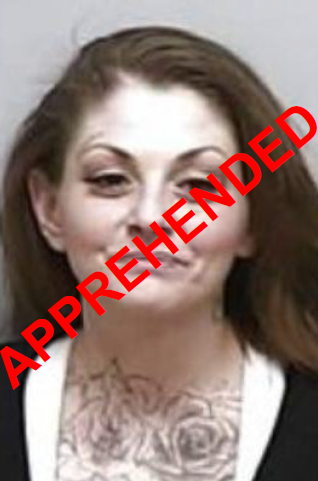 Albuquerque, NM - The U.S. Marshals Service District of New Mexico – Southwest Investigative Fugitive Team (USMS-SWIFT) is searching for a woman charged with several felonies and is offering up to $2,500 reward for information leading to her capture.
Samantha Dennae Shull, 34, has been charged with homicide, armed robbery, tampering with evidence and conspiracy. Shull has a criminal history that includes arrests for narcotics and firearms possession.
Since beginning this fugitive investigation, the USMS-SWIFT has developed numerous leads throughout southeastern New Mexico, where Shull is known to have numerous associates. Shull also has a criminal history in Texas.
Shull is a white woman with brown hair and hazel eyes. She stands 6 feet and weighs approximately 215 pounds.
Anyone with information on Shull's whereabouts is urged to contact the nearest U.S. Marshals office, the U.S. Marshals Service Communications Center at 1-800-336-0102 or USMS Tips. 
Additional information about the U.S. Marshals Service can be found at https://www.usmarshals.gov.
####
America's First Federal Law Enforcement Agency