U.S. Marshals Offering Up To $10,000 Reward for Info Leading to Capture of Suspect Wanted for Homicide Near Wynnewood
Callen Stephens, Supervisory Deputy U.S. Marshal
Western District of Oklahoma
Oklahoma City, OK
Oklahoma City, OK  – The U.S. Marshals Service (USMS) is offering a reward of up to $10,000 for information leading to the capture of a man wanted by the Garvin County Sheriff's Office for felony murder and assault and battery with a deadly weapon.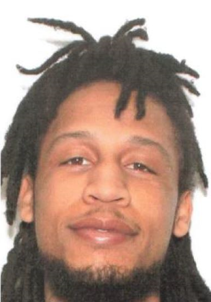 On Wednesday morning, officials responded to a shooting scene along Interstate 35 at mile marker 60 at approximately 9:00 am.  
Kameron Louis Jenkins aka K3 and All Profit, 25, is alleged to have shot a Cleveland County Deputy after the conclusion of a vehicle pursuit.  
Gwaun Frierson was in the passenger seat of a dump truck at the time of the shooting traveling north on I-35 when he was struck by a bullet and killed.
Cleveland County Sheriff's Deputy Sean Steadman was also shot. He was taken to OU Medical Center and is expected to make a full recovery.
Jenkins is Black, stands 6 feet 4 inches, and weighs approximately 170 pounds.  He has black hair and brown eyes and a tattoo on his left arm. He should be considered armed and dangerous.
Anyone with information regarding his current location is urged to contact the U.S. Marshals via Crimestoppers at (405) 235-7300. Your information will be taken in strict confidence. Your anonymity is guaranteed.  
The USMS Oklahoma City Metro Fugitive Task Force combines the efforts of federal, state and local law enforcement agencies to locate and arrest the area's dangerous fugitives.  It is dedicated to reducing violent crime by locating and apprehending wanted criminals. 
Additional information about the U.S. Marshals Service can be found at https://www.usmarshals.gov.
####
America's First Federal Law Enforcement Agency