U.S. Marshals Offer Additional $5K to Reward for Information Leading to Murder Suspect's Arrest
Subtitle
Total reward from multiple sources now stands at $50K
This is a place holder for subtitle.
Robert Clark, Supervisory Deputy U.S. Marshal
Eastern District of Pennsylvania
Philadelphia, PA - The U.S. Marshals Eastern Pennsylvania Violent Crime Fugitive Task Force is increasing the reward for information leading to the arrest of a 17-year-old charged with the murder of another teen in 2022.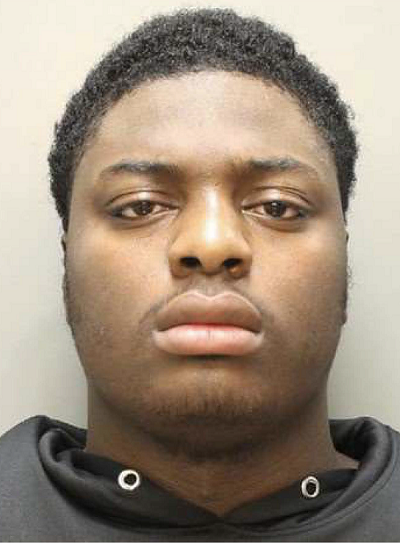 Dayron Burney-Thorn is one of five people alleged to have ambushed 14-year-old Nicholas Elizade outside Roxborough High School Sept. 27, 2022. The other four people have been arrested.
The the U.S. Marshals Service's addition of $5,000 brings the current total reward amount to $50,000. The $10,000 offered by the Marshals Service will be paid immediately upon the arrest. The additional $40,000 of the reward is being offered by the Philadelphia Police Department and the Bureau of Alcohol Tobacco Firearms and Explosives.
U.S. Marshals in Philadelphia have credible information that in November of 2022, Burney-Thorn was hiding in the Atlanta, Georgia, area and are working closely with the USMS Southeast Regional Fugitive Task Force to distribute Burney-Thorn's photo and information. U.S. Marshals in Georgia are also seeking help from the public and the local media in an attempt to locate Burney-Thorn.
Burney-Thorn stands 6 feet 3 inches and weighs approximately 215 pounds. He has black hair and brown eyes. His last known address was in the 2900 block of Bambrey Street in Philadelphia. Tips can be called into PA CrimeStoppers at 1-800-4PA-TIPS or via the USMS Tips App.
The Eastern Pennsylvania Violent Crimes Fugitive Task Force is a team of law enforcement officers led by U.S. Marshals in Philadelphia and the surrounding counties. The task force's objective is to seek out and arrest violent crime fugitives. Membership agencies include the Philadelphia Police Department, Pennsylvania State Parole Officers, Pennsylvania State Police, Pennsylvania Attorney General Agents, Chester Police Department, and Bucks County Sheriffs.
Additional information about the U.S. Marshals Service can be found at https://www.usmarshals.gov.
####
America's First Federal Law Enforcement Agency