U.S. Marshals Offer up to $5K Reward for WV Murder Suspect
Mark Waggamon, Deputy U.S. Marshal
Southern District of West Virginia
Charleston, WV - The U.S. Marshals Southern District of West Virginia CUFFED Task Force is asking for the public's assistance and offering a reward of up to $5,000 for information leading to the arrest of a Charleston man wanted for a November 2022 murder in Huntington.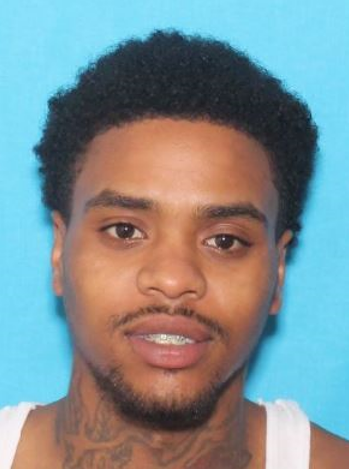 Matthew Jaquez Daughtery, aka "Doobie Daughtery," 24, is wanted by the U.S. Marshals and Huntington Police Department for a first-degree murder charge. 
On Nov. 30, 2022, Huntington police responded to a shooting that occurred in the 1800 block of 9th Avenue in Huntington.  Upon arrival officers discovered Christopher Johnson, 40, of Huntington, with gunshot wounds. Johnson was transported to St. Mary's Medical Center, where he died from his wounds.   
Investigators learned that Daughtery, along with Malik Hawk, Lawrence Foye and Demarquis Patterson, had conspired to murder Johnson, and on Jan. 24, arrest warrants were obtained by the Huntington Police Department for all four men for the murder charge. 
On Jan. 27, Hawk, Foye and Patterson were taken into custody, but Daughtery has evaded law enforcement. 
Daughtery is a black man, stands 5 feet 5 inches and weighs 125 pounds. He has brown eyes, black hair and a neck tattoo.  Police believe Daughtery is aware he is wanted.  He should be considered armed and dangerous. He has ties to the Charlotte, North Carolina.  
Anyone with information as to the whereabouts of Daughtery is urged to call the USMS Tip Hotline at 1-877-WANTED-2 or the USMS Southern District of West Virginia at 304-347-5136. Tips can also be emailed to the CUFFED Task Force Tip Hotline at USMS88TIPS@usdoj.gov. All tips are kept confidential.
Additional information about the U.S. Marshals Service can be found at https://www.usmarshals.gov.
####
America's First Federal Law Enforcement Agency