U.S. Marshals Offer up to $5,000 Reward for Information Leading to Arrest of Man Wanted in Connection With Murder in Washtenaw County
Detroit, MI - The U.S. Marshals-led Fugitive Apprehension Team is offering a reward of up to $5,000 for information leading directly to the arrest of a man charged in the murder of a 21-year-old woman killed on November 11, 2022, in Washtenaw County.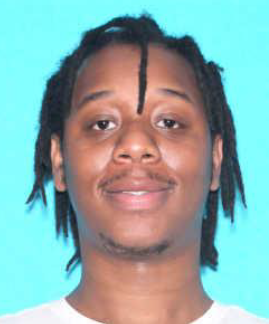 Bashid Bristal-Davis, 28, is believed to have assisted in placing the victim in the trunk of a vehicle and transporting the victim to another location, before setting the vehicle and victim on fire.
"Bashid Bristal-Davis is accused of a serious offense which demonstrates a clear disregard for the law," said Owen Cypher, U.S. Marshal of the Eastern District of Michigan. "We will use every resource at our disposal to bring him to justice."
Bristal-Davis is described as a black male, standing 6 feet 4 inches tall and weighing approximately 240 pounds. He has black hair and brown eyes.
If you have information on the whereabouts of Bristal-Davis, contact the U.S. Marshals Service tip line at 1-866-865-TIPS (8477), submit a tip online via the USMS Tips App or call Crime Stoppers at 1-800-Speak-Up (773-2587).
Additional information about the U.S. Marshals Service can be found at https://www.usmarshals.gov.
####
America's First Federal Law Enforcement Agency