U.S. Marshals Offer up to $5,000 for Information Leading to the Arrest of Homicide Suspect
Bobby Lenahan, Deputy U.S. Marshal
Middle District of Pennsylvania
Scranton, PA - Today, the U.S. Marshals announce a reward of up to $5,000 for information leading to the arrest of man who is wanted by the Scranton Police Department for homicide.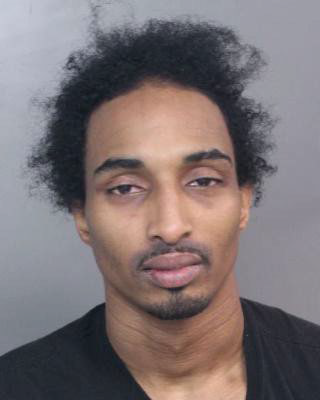 Travis Lanzo, 29, is charged with the homicide of David Deshler in March in the Hill Section of Scranton.
Lanzo is described as black, 5 feet 7 inches tall and weighing 130 pounds. He has black hair and brown eyes. He should be considered armed and dangerous. Do not approach him.
If anyone has information on Lanzo's whereabouts, they should contact the U.S. Marshals Service 1 (877) 926-8332 or the Scranton Police Department (570) 348-4130. Tips may also be submitted via the USMS Tips App.
The U.S. Marshals Middle District of Pennsylvania Task Force's mission is to investigate and arrest violent offenders within the counties of Bradford, Carbon, Lackawanna, Luzerne, Monroe, Pike, Schuylkill, Susquehanna and Wyoming. Partnering agencies include the Bradford County Sheriff's Office, Pennsylvania Board of Probation and Parole, Pennsylvania State Police, Scranton Police Department and Wilkes-Barre Police Department.
Additional information about the U.S. Marshals Service can be found at https://www.usmarshals.gov.
####
America's First Federal Law Enforcement Agency