U.S. Marshals Offer $10K Reward for Child Rapist on the Run Since 2000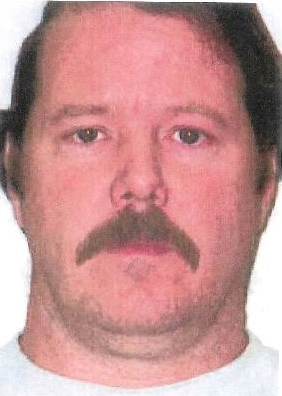 Washington – The U.S. Marshals are offering a reward of up to $10,000 for information leading to the capture of a serial child rapist who has been on the run since he posted bail in 2000 and failed to appear for a court hearing in Moultrie County, Illinois.
Herman Carroll, 70, was arrested July 3, 2000, for sexually assaulting his 12-year-old daughter. He is a child sex offender with prior convictions in 1983 and 1993. In addition to the failure to appear charge, he is also wanted in Moultrie County for predatory criminal sexual assault of a child, criminal sexual assault, and aggravated criminal sexual abuse. 
Carroll is a white male, standing 5 feet 7 inches tall. He has brown hair and hazel eyes. He has a birthmark/discoloration on his abdomen and scars on his right finger and his left wrist. On his left shoulder, Carroll has a tattoo of a red heart with the name "JOANNE" in the center. On his right shoulder, he has a tattoo of a family tree with the initials of family members on two branches.
Carroll is a carpenter by trade, specializing in trim finishing in new construction. His interests include stained glass, which he has been known to sell on the street. He has family in the Peoria and Mt. Vernon areas of Illinois. Investigators believe he may be hiding out in homeless camps in Springfield, Missouri. The last confirmed sighting was at a park in Branson, Missouri, in 2012.
Carroll has been featured several times on "America's Most Wanted" and "The Hunt with John Walsh."
Anyone with information on Carroll's whereabouts should contact the U.S. Marshals Service Tip line at 1-877-WANTED2 or text a tip to the USMS Tips App. 
The Great Lakes Regional Fugitive Task Force mission is to locate and apprehend fugitives, with priority given to fugitives wanted for violent crime. Its primary office is in Chicago, but its members serve judicial districts in Illinois, Indiana and Wisconsin. Participating agencies include five federal and 91 state and local agencies.
Additional information about the U.S. Marshals Service can be found at https://www.usmarshals.gov.
####
America's First Federal Law Enforcement Agency