U.S. Marshals Looking for Female Rapper Charged with Murder of 10-Year-Old Boy
Subtitle
Reward up to $5,000 offered for info leading to capture
This is a place holder for subtitle.
Christopher Leuer, Senior Inspector
Capital Area Regional Fugitive Task Force
Update
Reward now up to $10,000 offered for info leading to capture
Norfolk, VA – The U.S. Marshals Capital Area Regional Fugitive Task Force is requesting the public's assistance in locating a woman who is on the run from charges stemming from the shooting death of a child.
Tashawnda Nicole Drayton, aka "23 Brazy," is wanted for first-degree murder and related firearms charges in connection to a shooting that left a 10-year-old boy dead and an adult male injured in Franklin, Virginia, Aug. 9.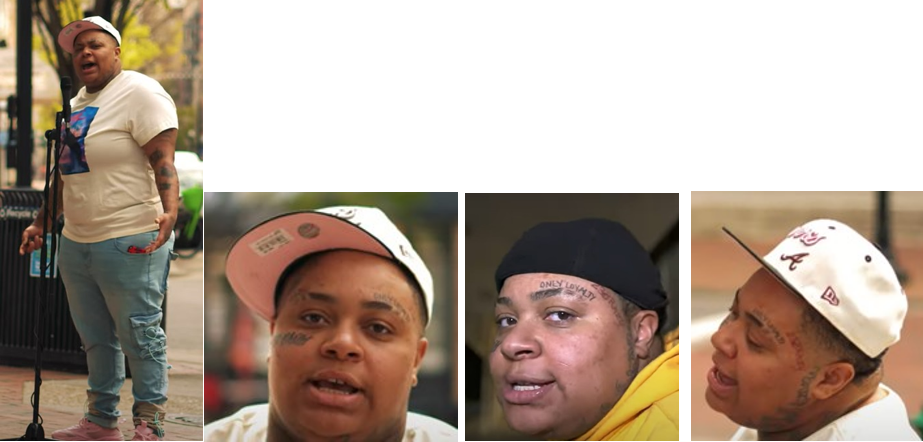 (Credit: YouTube)
Drayton is a Black female, with brown eyes and black hair. She stands 5 feet 11 inches and weighs approximately 250 pounds. She has "only loyalty" tattooed above her left eyebrow, "23 Brazy" in red letters on her forehead, along with several tattoos on her face and neck. Drayton also has multiple tattoos on both of her arms and hands.
Drayton has ties all over the Hampton Roads area and should be considered armed and dangerous.
Drayton has the following outstanding arrest warrants from the Franklin Police Department:
First-degree murder, attempted first-degree murder, aggravated malicious wounding, shooting into an occupied dwelling (two counts), use of a firearm in commission of a felony, threat to burn or damage a building, possession of a firearm by a convicted felon, and discharge of a firearm in a public place.
Anyone with information regarding Drayton's location should contact law enforcement. The U.S. Marshals Service is offering a reward up to $5,000 for information which leads to her arrest. Tips may also be submitted to the Franklin-Southampton Crime Solvers at (757) 516-7100 or through the USMS Tips app.
Additional information about the U.S. Marshals Service can be found at https://www.usmarshals.gov.
####
America's First Federal Law Enforcement Agency