U.S. Marshals to Fugitive: Happy 50th Birthday! Now, turn yourself in!
Subtitle
$2,500 reward for information on noncompliant sex offender on the run
This is a place holder for subtitle.
Ryan Weishaar, Deputy U.S. Marshal
Boise, ID – The U.S. Marshals in Idaho are wishing a Garden Valley man, who is also a fugitive noncompliant sex offender, a happy 50th birthday and offering a $2,500 reward for information leading to his arrest.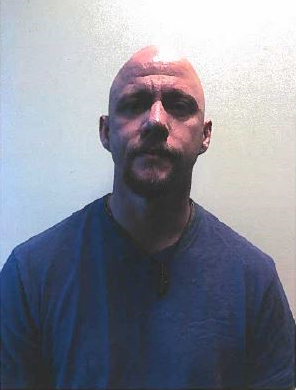 William Newel Brockbrader, aka "Bill Brockbrader" and "Bill Wood," who turns 50 today, was found guilty in 2012 of failure to register as a sex offender and was sentenced March 28, 2013, in U.S. District Court to 30 months in prison, followed by 10 years of supervised release and ordered to pay a $10,000 fine.
Convicted by court-martial in 1998 of three sexual offenses against his 11-year-old sister-in-law while serving in the U.S. Navy, Brockbrader was dishonorably discharged, served three years in prison and was released on parole in Utah in 2001. He initially registered as a sex offender in Utah but failed to update his registration status when he moved to Nevada in 2009. During a traffic stop in Nevada in April 2011, he was arrested after it was discovered he had failed to register. He completed his registration under protest while he was in jail and was released.
Brockbrader left Nevada in early 2012 and moved to Garden Valley but was noncompliant with his Nevada registration requirements at the time and failed to notify Nevada or Utah authorities that he had moved to Idaho. Brockbrader also failed to register in Idaho, and the U.S. Marshals arrested him in May 2012 for Adam Walsh Act (AWA) violations. He reportedly fainted twice during the arrest.
He was sentenced to 30 months in a Seattle prison, to be followed with 10 years of supervised release. He was released in 2014 and again failed to register.
"William Brockbrader was convicted of a heinous crime – victimizing a child," said Brent R. Bunn, U.S. Marshal for the District of Idaho, "and unfortunately for him, his crime requires that he register as a sex offender and keep his registration current wherever he goes. He has failed to do that for nearly 10 years, but it's not too late for him to do the right thing. I sincerely hope he turns himself in. He should know that the Marshals are not going to stop looking for him."
Investigators describe Brockbrader as narcissistic and a braggart who enjoys a swinger lifestyle and sees himself as a ladies' man. While he did serve in the U.S. Navy, he has falsely claimed to have been a member of SEAL Team 9, which does not exist. He has posted videos online in which he claims his 11-year-old victim pursued him, that the abuse was "consensual," and that the U.S. government is conspiring against him. He was last seen in a video online in 2015, posted from an unknown location.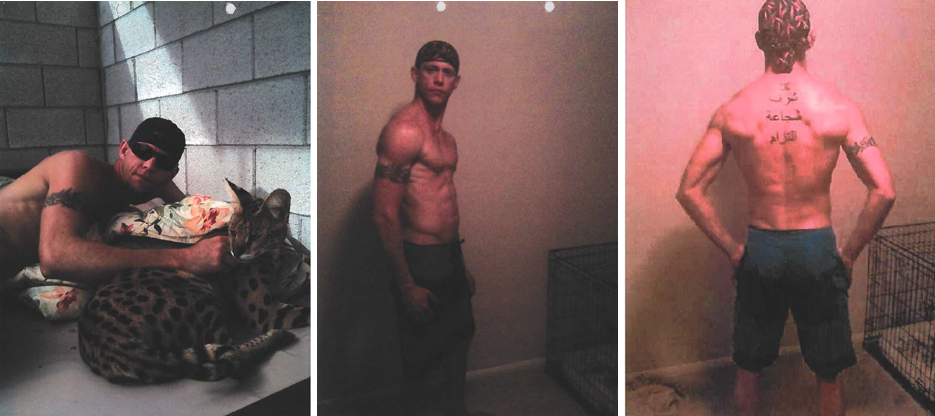 Brockbrader is 6 feet 2 inches tall and weighs approximately 170 pounds. He has blond hair (but likely shaves his head) and blue eyes. The words "Honor," "Courage" and "Commitment" are tattooed in Arabic on his upper back, he has a tribal band tattoo on his upper right arm, multiple tattoos on his upper left arm, and the Roman numeral IX (for SEAL Team 9) on his upper back just below his neck. He may be employed fixing lasers on hair removal tools for salons. He has ties to Utah, Nevada, California and Canada.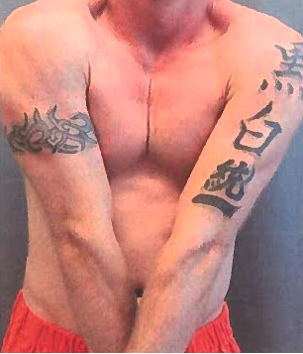 Tips may be submitted directly to the Marshals by calling 1-877-WANTED2 or via the USMS Tips App.
Failure to register as a sex offender is punishable by up to 10 years in prison, a maximum fine of $250,000, and a minimum of five years up to lifetime supervised release.
July 27, 2021, marked the 15th anniversary of the signing of the Adam Walsh Child Protection and Safety Act (AWA), which established the U.S. Marshals Service (USMS) as the lead federal agency for sex offender violations. The agency created the Sex Offender Investigations Branch to direct and coordinate implementation of its primary responsibilities under the Adam Walsh Child Protection and Safety Act (AWA) — assisting state, local, tribal, and territorial authorities in the location and apprehension of noncompliant and fugitive sex offenders; investigating violations of the Adam Walsh Child Protection and Safety Act for federal prosecution; and assisting in the identification and location of sex offenders relocated as a result of a major disaster.
Additionally, the Adam Walsh Child Protection and Safety Act categorized sex offenders into a three-tiered system based on the crime committed and requires offenders to maintain their registration information accordingly. For example, Tier 3 offenders — the most serious — must update their whereabouts every three months with lifetime registration requirements.
Additional information about the U.S. Marshals Service can be found at https://www.usmarshals.gov.
####
America's First Federal Law Enforcement Agency