U.S. Marshals in Florida Looking for Fugitive Wanted on Firearms, Assault Charges
Subtitle
$10K reward offered for information leading to capture
This is a place holder for subtitle.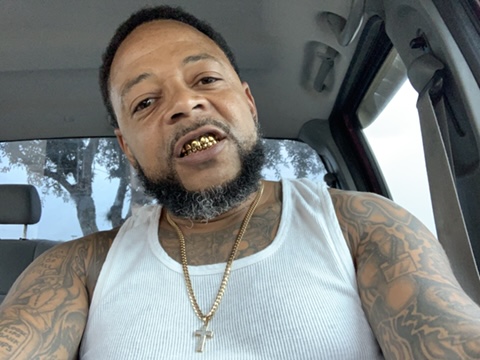 Fort Myers, FL - The U.S. Marshals Service is seeking information on the location of a Florida man wanted for possession of a firearm, aggravated assault on law enforcement, and a federal probation violation and offering up to $10,000 as reward for information leading to his arrest.
Alphonso Churchwell Jr., 45, was recently added to Crime Stoppers 10 Most Wanted list for weapons charges, filing a false report, and violating terms of his federal probation for the sale and delivery of drugs.
In May 2021, Lee County detectives attempted to pull Churchwell over for a traffic stop, but Churchwell fled after abandoning his vehicle in a stranger's front yard.
Crime Stoppers said video from the home clearly showed Churchwell creeping out of the car carrying a black handgun with an extended magazine.
A few days later, Churchwell called Fort Myers Police to report that his car had been stolen, possibly attempting to provide an alibi for previous actions. However, the home video showed proof that Churchwell was illegally in possession of a weapon, and that he had filed a false report.
Churchwell, who also goes by "Champ," is a black man with brown hair and brown eyes. He stands 5 feet 7 inches and weighs approximately 170 pounds. He should be considered armed and dangerous.
Anyone with information about Churchwells' location is asked to contact the U.S. Marshals tip line at (866) 865-TIPS (8477) or submit a tip via the USMS Tips App. Tips may also be sent to Florida Crime Stoppers at 1-800-780-TIPS (8477).
Additional information about the U.S. Marshals Service can be found at https://www.usmarshals.gov.
####
America's First Federal Law Enforcement Agency