U.S. Marshals, FBI Offer up to $20K in Rewards for Information Leading to Arrest of Former MD Governor Top Aide Charged with Fraud, Theft
Albert Maresca Jr., Deputy U.S. Marshal
District of Maryland
Baltimore, MD
Baltimore, MD – U.S. Marshals and the FBI are offering a combined reward of up to $20,000 for information leading to the arrest of the Maryland governor's former chief of staff charged with failure to appear, fraud, theft of funds and falsifying records.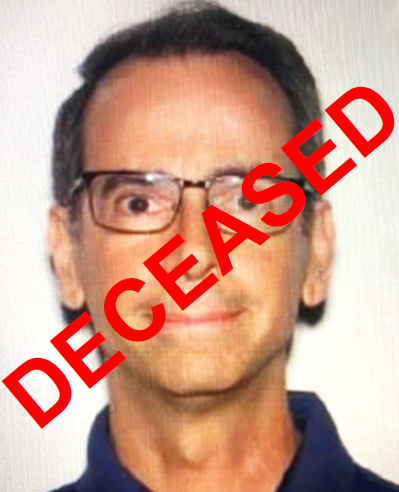 The fugitive investigation into the whereabouts of Roy McGrath, 53, began March 13, the day he failed to appear for his trial to face those charges.  
McGrath allegedly used his position in state government to steal thousands of taxpayer funds, awarding himself a severance payout of $230,000 when he left his position as executive director of a state environmental services agency to become the governor's chief of staff, and allegedly forging documents to make the payout appear as if the governor approved it.
McGrath is a white male, standing 5 feet 4 inches and weighing approximately 145 pounds.  He has brown hair and brown eyes.  
Anyone with information as to McGrath's whereabouts is urged to contact the USMS Communications Center at 1-866-4WANTED. Tips may also be submitted via the USMS Tips App.  
Additional information about the U.S. Marshals Service can be found at https://www.usmarshals.gov.
####
America's First Federal Law Enforcement Agency