U.S. Marshals Elevate Eastern Michigan Woman Suspected of Murder, Dismembering Body to 15 Most Wanted List
Jimmy Allen, Assistant Chief Deputy U.S. Marshal
Eastern District of Michigan
Detroit, MI
Washington, D.C. - The U.S. Marshals Service (USMS) has elevated a Detroit woman to its 15 Most Wanted Fugitives list and is offering a reward of up to $25,000 for information leading to her arrest.
The U.S. Marshals Fugitive Task Force in Eastern Michigan is requesting the public's assistance with the location of Tamera Renee Williams, 44, wanted for the brutal murder of her boyfriend in Melvindale, Michigan, in September 2018.
The 24th District Court issued a felony warrant against Williams Dec. 20, 2018, for first-degree homicide, disinterring a dead body, and tampering with evidence following the murder of David Carter, 39. Williams is alleged to have dismembered Carter's body and disposed of its parts along I-75 in Ohio in 2018. U.S. Marshals believe Williams fled the state in mid-October 2018. She has not been seen or heard from since she was identified as a person of interest.
In 2021, the USMS elevated the investigation to major status and offered a reward of up to $10,000 and featured the case on Fox's "America's Most Wanted," Investigation Discovery's "In Pursuit with John Walsh" and in 2022 on Netflix's "Unsolved Mysteries."
"The addition of Tamera Williams to the U.S. Marshals Service Top 15 Most Wanted demonstrates our commitment to apprehending Williams, to answer for this brutal murder," said Owen Cypher, U.S. Marshal for the Eastern District of Michigan. "We will pursue her for as long as it takes and stop at nothing to bring her to justice. We will be relentless in this endeavor."
"Tamera Williams stands accused of a heinous, brutal crime," said U.S. Marshals Director Ronald L. Davis. "Her apprehension is our highest priority, and the family of David Carter deserves justice. I strongly encourage anyone with information regarding her whereabouts to do the right thing and contact us so we can get her into custody as quickly and as safely as possible."
Williams has worked in the medical field and as a travel agent. She is known to be a world traveler and has ties throughout the U.S. She also has close involvement with the Order of the Eastern Star.
Williams is 5 feet 5 inches tall, weighs approximately 190 pounds, has black hair and brown eyes. She also has a large tattoo of roses on her left shoulder. She should be considered armed and dangerous.
Anyone with information about her whereabouts is urged to contact the U.S. Marshals 24-hour tip line at 1-877-WANTED2 or send information via the USMS Tips App
Additional Photos: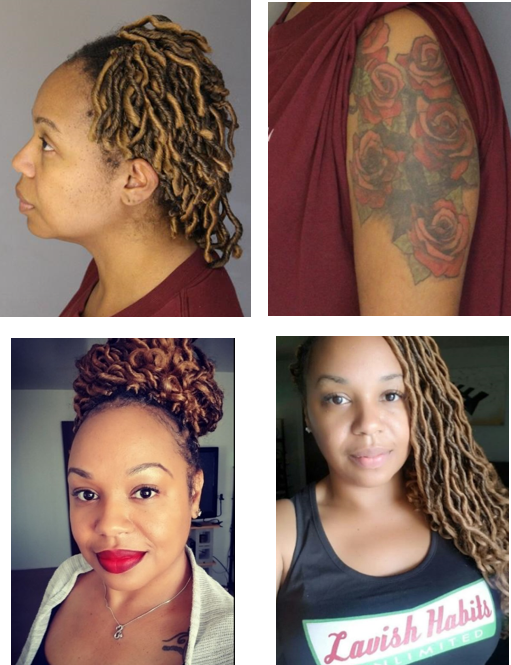 Created in 1983, the USMS 15 Most Wanted fugitive program draws attention to some of the country's most dangerous and high-profile fugitives. These fugitives tend to be career criminals with histories of violence who pose a significant threat to public safety. Generally, 15MW fugitives are considered the "worst of the worst" and can include murderers, sex offenders, major drug kingpins, organized crime figures and individuals wanted for high-profile financial crimes. Since the program began in 1983, more than 250 15MW fugitive cases have been closed.
The USMS has a long history of providing assistance and expertise to other federal, state, and local law enforcement agencies in support of their fugitive investigations. Working with authorities at the federal, state, tribal, and local levels, USMS-led fugitive task forces arrested more than 75,000 fugitives and cleared nearly 89,000 warrants in FY 2022.
Additional information about the U.S. Marshals Service can be found at https://www.usmarshals.gov.
####
America's First Federal Law Enforcement Agency